Summary
– Signing up for free on a Couch Surfing site
– Maintaining a profile on your chosen Couch Surfing site
– Couch Surfing: Be careful
Literally, "couch surfing", this Anglo-Saxon term, refers to an exchange of hospitality. Couchsurfers are given a vacant bed or couch, and in return, they agree to host other couch surfers in need.
Unlike home exchange, the locals are present simultaneously as the couch surfers, which means they are welcomed as friends and even act as tour guides.
How do you go about it, and what are the risks?
Sign up for free on a Couch Surfing website
Predominantly free sites
Although the majority of registrants are students under the age of 30, you can register on a Couch Surfing site regardless of your age:
– The leader Couch Surfing.com, launched in 2004 by American Casey Fenton, the creator of the term " Couch Surfing," this site has been wildly successful:
◦ it had 15,000 members 2 years after its creation; it has more than 3 million today in 2014 ;
◦ it is known in 80,000 cities and 247 different countries;
◦ registration is easy, fast, and free;
◦ Couch Surfing ambassadors are recruited in each city to promote the spirit and values of the association.
– The outsider hospitalityclub.org:
◦ founded in 2000, this association is historically the first to have developed the idea of a global hospitality exchange;
◦ it is not the most popular but still has 328,629 members in 207 countries;
◦ entirely free, it hopes to develop intercultural understanding and weave peace on our planet.
– On the same principle of free and reciprocity, 3 sites are known:
◦ Be Welcome: you can invite travelers from all over the world to your home and find hosts wherever you go on the planet ;
◦ Stay 4 Free: exchange a way of life with foreign inhabitants;
◦ Global Free Loaders: save money and make friends around the world.
Good to know: there are sites aimed at seniors, presented as "hospitality exchange" sites where the idea is the same.
Other sites with a similar concept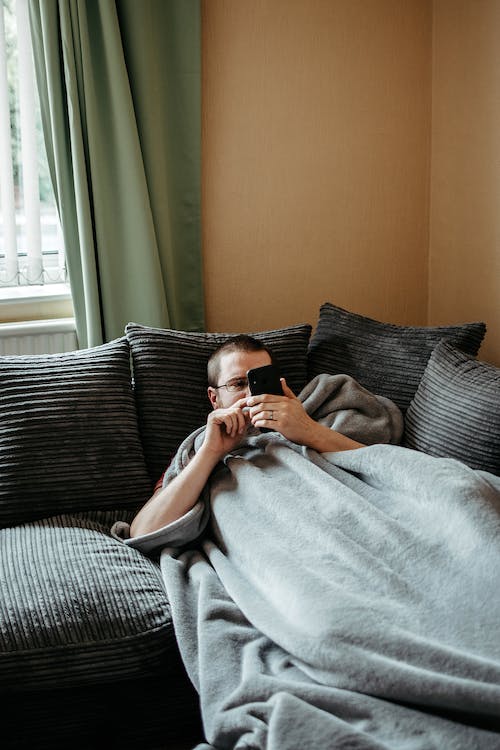 With the same concept but a slightly different process, discover these 3 sites:
– Servas France: it allows direct meetings between people from different countries thanks to an international network of members:
◦ the site has more than 15,000 members worldwide, including about 1,500 in France;
◦ it is about "traveling for peace" by first joining the NGO created in 1948 to encourage a better understanding between people;
◦ you have to pay an annual fee of 19 €, and then you receive a list of hosts according to the countries chosen: the hosts commit themselves to receive free for two nights and to offer dinner.
– TEJO – World Organisation of Young Esperantists:
◦ this organization's primary goal is to promote the international language Esperanto through meetings and exchange programs;
◦ it offers its members free accommodation to other members, usually for one or two days;
◦ one must first register with the TEJO organization and pay a membership fee of €15 per year. One then receives a list of hosts spread across 44 member countries.
– Warm Showers offers bike hospitality on the web:
◦ the members are more than 36,000 bicycle tourists from all over the world;
◦ registration is free, and the hospitality exchange is based on reciprocity.
Take care of your profile on the chosen Couch Surfing site.
Attracting couchsurfers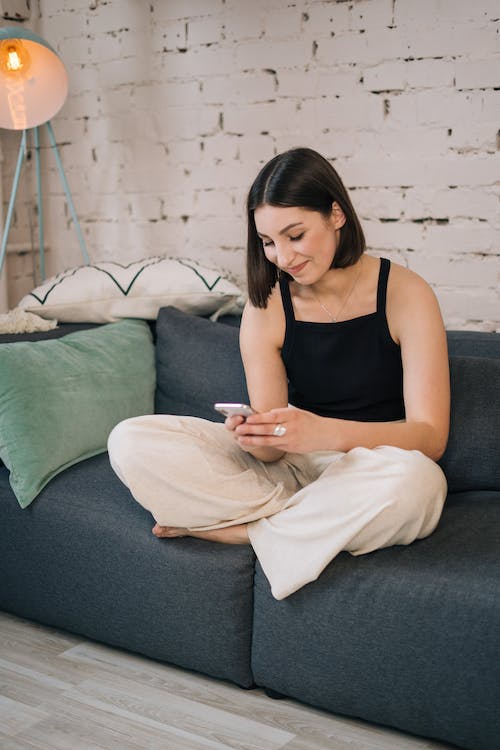 For obvious reasons of security but also conviviality, detail your "profile" to make other members want to welcome you or to come and couch surf at your place:
– Be simple and honest about the conditions under which you can host your guests:
◦ type of sleeping arrangements, single room or not, etc.;
◦ number of people in your home, accommodation capacity;
◦ comfort and location of your accommodation.
– Give details about your occupation, lifestyle, and surroundings:
◦ you have pets: do mention it because some are allergic to them;
◦ you are a smoker, or on the contrary, you can't stand other people's smoke, also specify;
◦ means of transportation to get to your home, places to visit, local specialties to discover, etc.
– Say enough about yourself, your passions, and your hobbies: this can create affinities that decide who will host you or come to your home.
– Indicate your schedule (work, bedtime, wake-up time, etc.):
◦ the times you are most available;
◦ those times when you cannot be with them or host them.
– Specify whether the couch surfers will have to fend for themselves or whether you can:
◦ give them tips and good advice;
◦ show them your city, guide them to visit the surroundings, and go out with them in the evening;
◦ make them dinner, etc.
– Take the time to write an original and personalized accommodation request.
Pay attention to the opinions of other couch surfers.
As your experiences progress, you'll collect comments and ratings from your fellow couch surfers on your profile. Pay attention to them:
– these reviews or recommendations are impossible to delete on most sites: they allow you to be valued if your experience went well;
– the majority of sites are free, but you can be certified, as many propose to their members to make donations to support:
◦ their exchange ideals,
◦ their conviviality,
◦ their universality,
◦ their pacifism.
– the donation can then allow becoming a certified member:
◦ this guarantees to other members your identity and contact information;
◦ and it proves your commitment to the association.
Good to know: before offering your couch or if you don't have the space, you can offer your help to visit the city, for example. This will also help you build a good profile.
 Couch Surfing: Stay safe
You still need to be careful about your safety. Be doubly careful if you are a single woman; some couch surfers confuse this concept with a dating club, which can lead to disappointments.
Most of the problems reported arise from misunderstandings between the couch surfer and the host:
– Take the time to get to know the people you will host or those you will visit.
– Before leaving, ensure you know what to expect from each of them.
– Always check the references of those who ask to come to your home, as well as those who propose you go to their home:
◦ contact information, IDs, degrees, evaluations, etc. ;
◦ beyond their profile on the site, do a Google search on their name, which will tell you if they are who they claim to be.
– Even if you have committed to hospitality by signing up, don't feel obligated to host a member:
◦ if you do not have an affinity;
◦ if the profile does not seem engaging to you;
◦ if it is not clear enough.
– Be specific and mention your requirements when you are about to host another community member:
◦ if you require hygiene, order, silence, and quiet at certain times;
◦ if you want your host to get up at the same time as you to leave the apartment when you are not there;
◦ whether he helps with the cleaning, takes care of your cat, or waters your plants;
◦ that he or she is of the same religious faith as you share your vegetarian diet, etc.
– When you receive a request for hospitality, you can offer, as a first step, before a possible accommodation, to get to know each other "face to face" by arranging a meeting in a café, for example.
– Before leaving for the other side of the world, where a couch surfer who has promised to host you is waiting for you:
◦ plan another drop-off point in case of problems;
◦ a reservation in a hostel, for example, which you can cancel at the last moment if everything goes well.
Good to know: Couch Surfing is a spirit of mutual aid and openness to others. Helping couch surfers without necessarily offering the house is already appreciated. You can start little by little if you are still getting ready.