A few years ago, Positano was still unknown to the broader public. But recently, this commune has become the dreamy destination on almost everyone's bucket list. It is the very embodiment of the Italian "dolce vita", with a scenic hilltop village surrounded by a beach and the emblematic Amalfi coast cliffs. If you have to pick just a single place to visit during your trip to the Amalfi Coast, Positano should definitely be your number one and only choice.
Positano is absolutely breathtaking, with all the ancient charm and romanticism for which this region is famous. Although this gorgeous spot is the perfect place to relax or spend your honeymoon, this paradise destination also has a lot to offer to tourists and to keep you entertained. In this article, we have put together a list of things you can do when you visit Positano.
1. Stroll Through the Alleys
First thing first! When you first arrive in Positano, you need to stroll through the alleys and explore the town. While you wander around, you will find hidden small streets, mind-blowing views, and lovely stores. Since this fantastic place is a bit small, you can visit the whole village on foot or a scooter in only a few hours.
2. Relax on the Beaches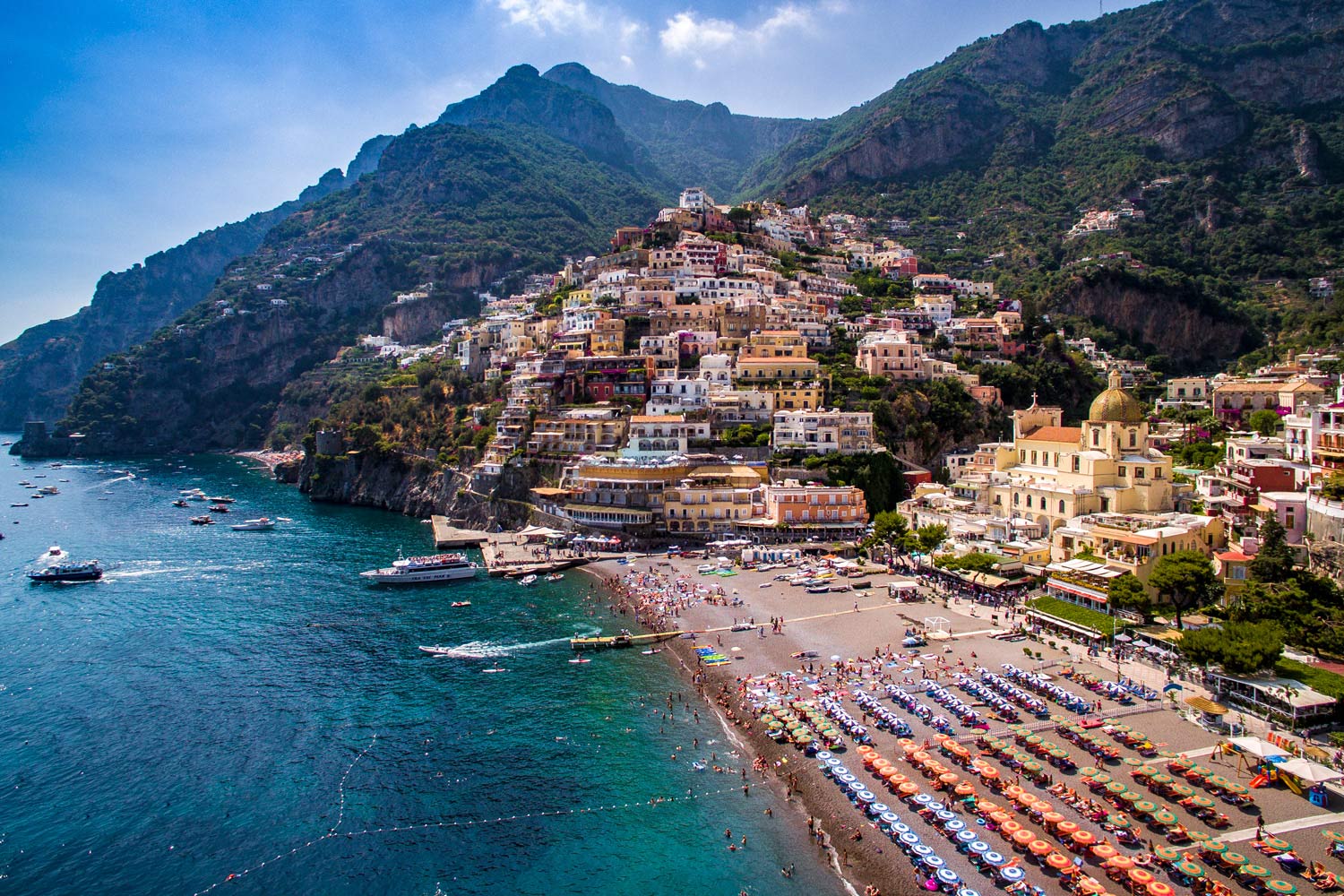 Positano makes a perfect summer destination, mainly thanks to its beautiful beaches. Each of them brings you new experiences where you get to enjoy a panoramic view of the Amalfi coast. While the beaches are not sandy but are made of rounded pebbles and small rocks, this does not make it any less beautiful. On the shores of this Italian village, including Spiaggia Grande beach and Fornillo beach, you'll see sun loungers, umbrellas, showers, changing cabins, cafes, bars, and restaurants.
3. Visit Church of Santa Maria Assunta
Going through the village, you will encounter three main churches: Santa Maria Assunta, Madonna Delle Grazie, and Madonna del Carmine. We recommend a visit to the small church of Santa Maria Assunta, which dates back to the 12th century and borders the sea. It is lovely with its colorful majolica dome and is also one of the most important sights in the city due to its beauty and location.
4. Admire Museo Archeologico Romano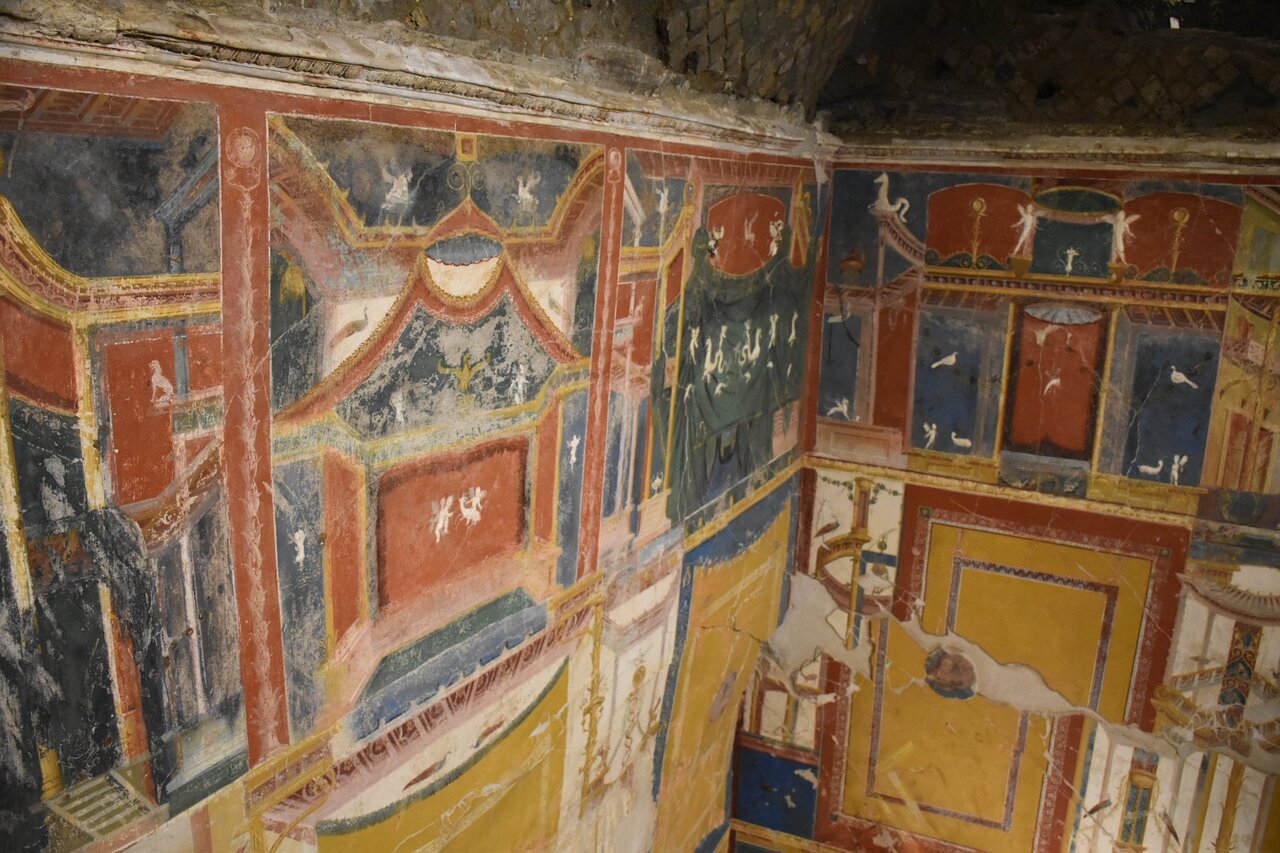 Are you passionate about archaeology and history? Then the Roman Archaeological Museum is your place to visit in Positano. It is almost like a hidden treasure and is located under the church of Santa Maria Assunta. It is a beautifully preserved ruin of a Roman villa that houses stunning artifacts, ancient crypts, and paintings dating back to the Middle Ages. The entrance fee to the museum is around 15 euros, which can be considered expensive but it is well worth it, and a guided tour is also included.
5. Hike the Path of Gods
Hiking lovers will be spoiled, but those who are not especially fan of hiking will too: the path of Gods offers incredible views that nobody would want to miss when traveling to Positano. Throughout the whole trail and from the main viewpoint, you will get to enjoy the most dazzling scenery of the Sealine and the mountains of the Amalfi Coast.
6. Take Some Trips
Perhaps the main perks of Positano and the Amalfi Coast is the relative proximity to the other villages. Therefore, you can easily make a day trip to one of the nearby towns that are also very charming. They are all somehow different and have something unique to provide to visitors. Capri, Amalfi, Sorrento, and Pompei are the most preferred villages, but others like Ravello and Procida are also worth the trip.


While we've given you some of the best things travelers enjoy doing in Positano, this village also has other thousand spots to discover. After you visit this heavenly destination, don't forget to leave a comment to share with us your experience.