A dreamy honeymoon doesn't have to break the bank. There are plenty of stunning and affordable destinations around the world that can provide the perfect backdrop for your post-wedding getaway. Whether you're dreaming of pristine beaches, charming cities, or breathtaking natural landscapes, we've rounded up ten budget-friendly honeymoon locations that offer romance, adventure, and unforgettable experiences without the hefty price tag. Here's to a honeymoon that's both magical and affordable!
Bali, Indonesia
Known for its lush landscapes, vibrant culture, and luxurious resorts, Bali offers the ideal blend of romance and affordability. You can explore ancient temples, relax on beautiful beaches, and take part in thrilling outdoor adventures, all without breaking the bank. Affordable boutique hotels and delicious street food make this Indonesian paradise a budget-friendly option for honeymooners.
Mexico's Riviera Maya
If you're seeking a beachside honeymoon, Mexico's Riviera Maya is a fantastic choice. This stretch of the Yucatan Peninsula is home to turquoise waters, white sandy beaches, and the ancient ruins of Tulum. While there are high-end resorts, budget-conscious travelers can also find charming boutique hotels and enjoy delicious Mexican cuisine at local eateries.
Prague, Czech Republic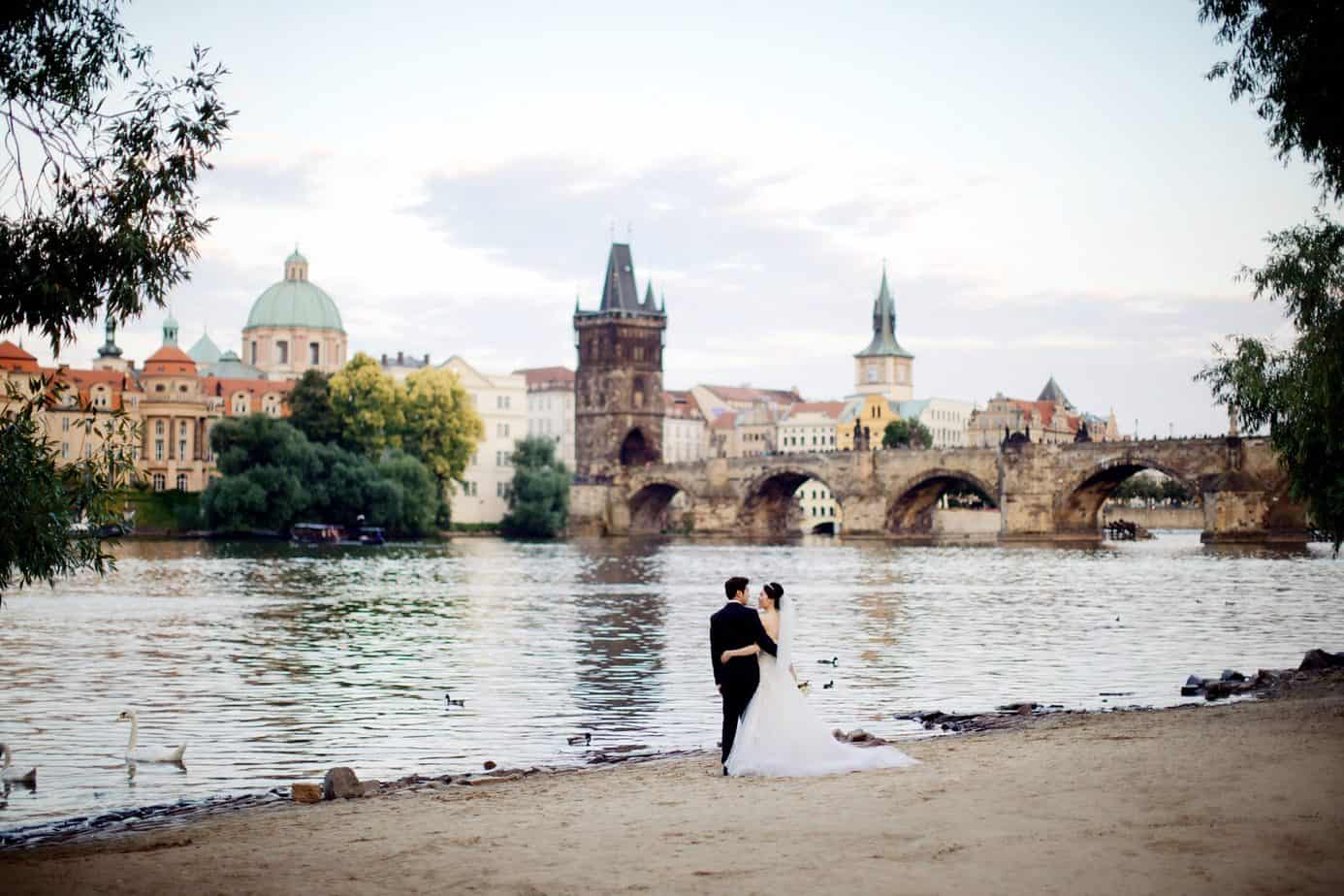 For couples who appreciate history, culture, and picturesque settings, Prague is a wonderful option. The fairytale-like architecture of this European gem sets the stage for a truly romantic experience. With its affordable accommodation, delicious local beer, and cobblestone streets that invite leisurely strolls, Prague offers an enchanting escape for newlyweds on a budget.
Costa Rica
Costa Rica's abundant natural beauty, from lush rainforests to pristine beaches, is a paradise for adventure-seeking couples. You can enjoy thrilling activities like ziplining and hiking without overspending. Explore the diverse wildlife, soak in hot springs, and stay in budget-friendly eco-lodges, making this Central American destination a perfect choice for nature lovers.
Vietnam
Vietnam is a treasure trove of culture, history, and landscapes. From the bustling streets of Hanoi to the serene waters of Halong Bay, there's plenty to explore. One of the most budget-friendly destinations in Southeast Asia, Vietnam offers delicious street food, affordable boutique hotels, and experiences that won't strain your wallet. Whether you're savoring pho in Hoi An or cruising the Mekong Delta, Vietnam promises an unforgettable honeymoon adventure.
Budapest, Hungary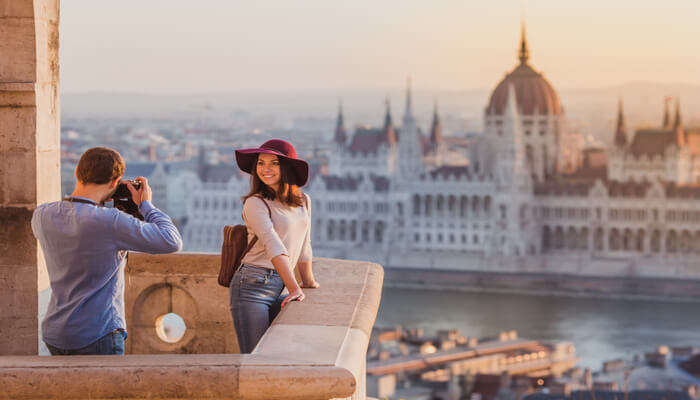 Known as the "Paris of the East," Budapest is a charming and affordable European city. Its thermal baths, historic castles, and the romantic Danube River create a delightful atmosphere for honeymooners. Enjoy affordable luxury in Budapest's stunning boutique hotels, dine on traditional Hungarian dishes, and take in the city's architecture and culture without spending a fortune.
Greece's Cyclades Islands
The Cyclades Islands in Greece, including Santorini and Mykonos, are famous for their stunning sunsets, crystal-clear waters, and white-washed buildings. While these destinations are popular, there are ways to experience their beauty without an extravagant budget. Visit in the shoulder seasons, opt for cozy guesthouses over luxury resorts, and explore local tavernas for budget-friendly Greek cuisine.
Portugal
Portugal is a European gem that often flies under the radar for honeymooners. From the vibrant streets of Lisbon to the historic charm of Porto and the idyllic beaches of the Algarve, Portugal offers diverse experiences. It's also one of the more affordable destinations in Western Europe, with budget-friendly accommodations, delectable seafood, and cultural attractions that won't break the bank.
South Africa
South Africa boasts stunning landscapes, diverse wildlife, and a rich cultural tapestry. From the cosmopolitan city of Cape Town to thrilling safaris in Kruger National Park, there's something for every couple. South Africa is known for its affordability, with great value for accommodations, dining, and activities. Savor local wines, explore the Garden Route, and embark on a romantic adventure without a hefty price tag.
Your honeymoon doesn't have to be a budget-busting affair. These ten affordable destinations offer the perfect mix of romance, adventure, and unforgettable experiences for newlyweds who are mindful of their finances. Whether you're relaxing on a beach, exploring a historic city, or immersing yourself in nature, these destinations promise an extraordinary honeymoon without the extraordinary cost.