Located in Tokyo, Akihabara is considered a prime destination for otaku (anime culture enthusiasts) and casual tourists alike. Known also by its nicknames "Akiba" and "Electric Town," Akihabara is a truly unique district with an atmosphere and character all its own, beloved throughout the world for its large selection of electronics, games, and anime-related culture.
From exciting game centers to kawaii maid cafes, let's look at 5 things that any self-respecting otaku will want to try when visiting Akiba:
1. Hit up the Anime, Game, and Manga Shops
Akihabara is a paradise for all types of otaku; it's the place where gamers, anime fanatics, tech lovers, and pop idol fans can geek out to their fandom of choice. Anime and manga culture contribute to a significant part of the Akiba atmosphere.
The streets are dotted with shops selling anime-related goods, manga, and games. It is especially known for its many retro game shops selling used games from days past. The Tokyo Anime Center features various anime-related exhibitions from popular series.
Of course, there are plenty of manga to be found, both new and old. If you don't necessarily want to purchase any books to take home, you can always stop by one of the many manga kissa, or manga cafes, to read as many as you wish for however long you pay for. You really don't have to know the Japanese language to enjoy visiting the cafes.
If you're excited to get your hands on some otaku goodies, there's no shortage of shops selling figurines, posters, and other memorabilia.
2. Shop at the World's Largest Electronics Store
As soon as you arrive, you can see Akihabara's numerous electronics shops for which the area is so famous. They are plentiful; it seems you can't throw a stone without encountering one of these businesses, whether it be a small store featuring vintage items, a duty-free shop, or one with exclusive items. If you have an eye for gadgets, then the so-called Akihabara Electric Town (Akihabara Denki Gai) is sure to be right up your alley!
In addition to being known as having one of the largest number of electronics shops in one area, Akihabara is also home to the largest electronics shop in the world! Directly connected to Akihabara Station, the legendary Yodobashi Akiba stands nine floors tall, with the first six being devoted exclusively to computers, cameras, AV devices, and other electronics, as well as toys, video games, and bicycles. The seventh floor includes casual fashion, shoes, CDs and DVDs, books, eyeglasses, accessories, and a travel agency.
3. Experience an Authentic Akihabara Maid Cafe
Akihabara is the birthplace of the "maid cafe" (also known as meido kissa), where cute, costumed waitresses charm their customers by singing songs, dancing, and playing games with them. While the concept may seem odd to those who have never seen such a restaurant, the spirit of these cafes is all in good, clean fun. Both men and women are welcome to enjoy the novelty of chanting a magical incantation while getting their drink mixed or a ketchup character drawn on their omelet.
4. Gachapon and More – Try the Most Unusual Vending Machines
Japan is known for their large number of vending machines, and Akihabara is where you find some of the most unusual! Not simply a means of buying a drink or a snack, Akihabara's vending machines dispense all sorts of things!
Possibly the most iconic vending machines in Akiba are those that dispense gashapon, or small capsule toys. In fact, there is an entire hall in Akihabara that houses various gashapon machines containing toys, phone accessories and other mini-sized novelty items. Many of these feature familiar figures from anime, games, and other characters from Japanese pop culture.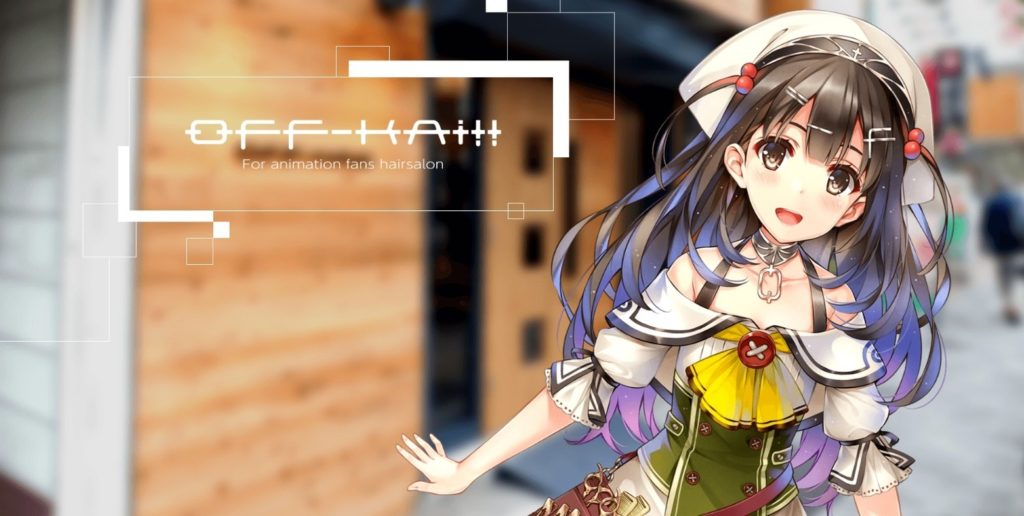 5. Get an Akiba Otaku-Style Makeover
Otaku that want to take their fandom to the next level have the chance to transform into the characters they love! Akihabara is not only a place to buy anime-related goods, but a place where you can live out your otaku dreams by trying out some of your favorite anime fashions.
Those who are daring enough may want to make an appointment at the world's first anime-themed hair salon, OFF-KAi!! The salon specializes in the vibrant colors and flashy styles that are emblematic of the characters found in anime and manga. Not only can you get an impressive new style, but you can read manga and listen to anime and game music while undergoing the process! And if you are looking to add just a little otaku style into your life, Akihabara even has a nail salon that specializes in anime and other character art!
Are you ready for the Otaku Experience of a Lifetime?
We hope you found our tips helpful and that you feel ready to live out your otaku Akiba dreams! Are you an otaku who has visited Akihabara? What was your favourite moment? Let us know in the comments below!