South Korea is still a somewhat unknown destination in Asia. Between the hype of Southeast Asia and the magic of Japan, this small country east of China can go unnoticed. But it shouldn't, because its futuristic cities contrast with its traditional towns and subtropical mountains and beaches, ensuring an unforgettable trip summarized in these enchanting places below. Let's check them out and fall in love with this beautiful country (once more, for me)!
Seoul
The great Korean capital has little to envy Tokyo or Hong Kong. Neon lights, markets, strange cafes, street food, and the busy life of a great Asian city at your fingertips, with prices ridiculously lower than the Japanese prices but all the charm of that Japanese atmosphere full of contrasts. Enjoy nature in the secret garden of Changdeok Palace, discover Seoul from the heights at Lotte World Tower Seoul Sky and buy all the Korean cosmetics that you can pack in its central Myeong-dong, such as Madrid's Gran Vía. Do not forget that the cosmetics there are the most desired globally, so take the opportunity to make a good stock.
Of course, we cannot leave Seoul without passing through the Gangnam neighborhood, famous for its popular song. Try all the Korean food you can and be amazed at the augmented reality Trick Eye Museum. And don't be scared! There are attraction parks for everything in Korea, whether it's an abandoned theme park or even a museum dedicated to poop. So take the opportunity to bring out your geek side without any control.
DMZ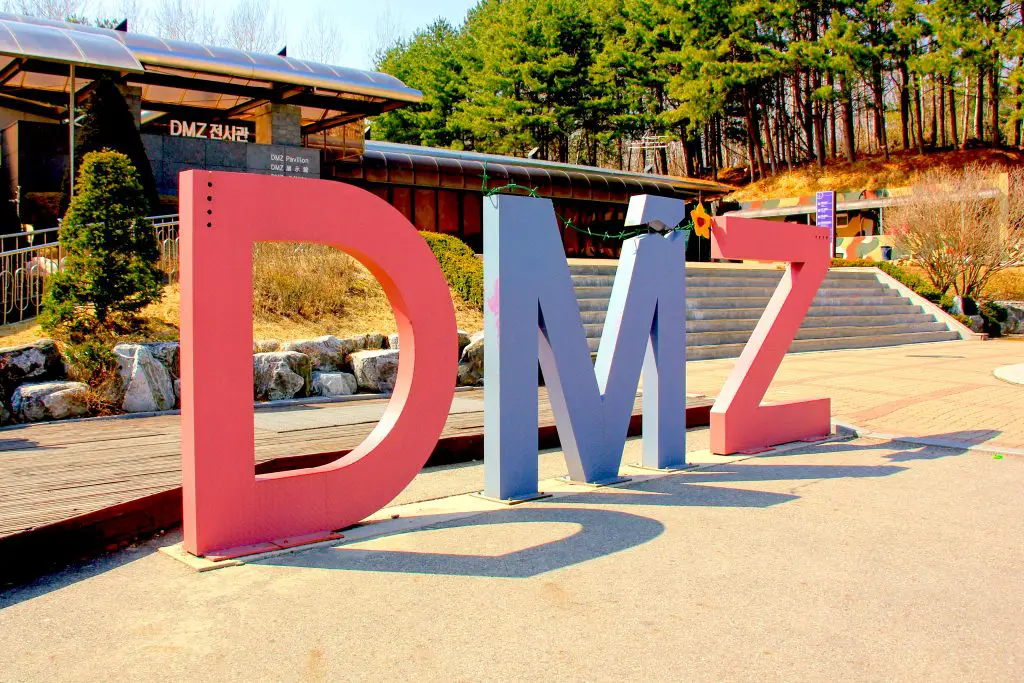 The DMZ is the Demilitarized Zone that separates the two Koreas. Currently, both countries are in a truce without a signed official peace. For this reason, the border between the North and the South is marked as neutral territory, with a space called JSA ( Joint Security Area ) occupied by the United States and South Korea. If you like modern history, or if you want to get as close to North Korea as possible, there are closed tours that are arranged. With them, you can see the tunnel dug by the North to occupy the South, the Dora Observatory from which to visit North Korea, the DMZ Exhibition Hall, the Bridge of No Return that connects both countries, and even step on North Korean soil. Of course, it has to be on a closed tour because a military escort is required. There are cheaper ones, those that do not cross to the JSA, or more expensive to live the whole experience.
Pocheon Art Valley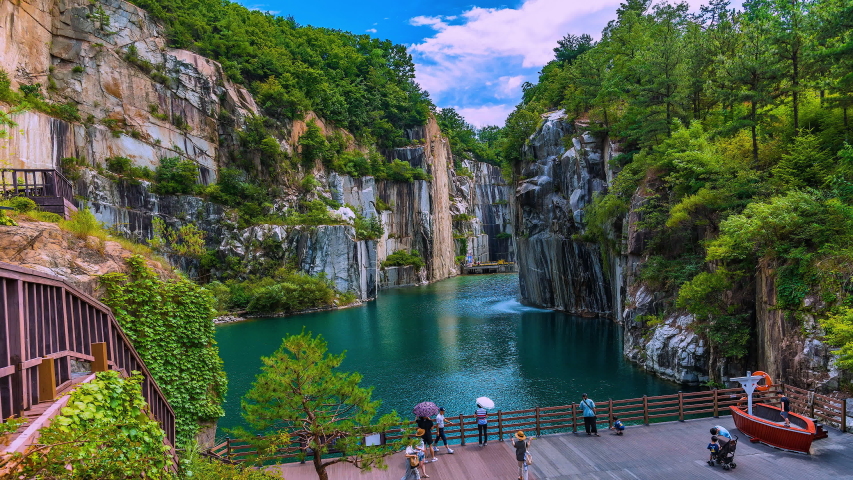 North of Seoul is the city of Pocheon, which can be reached by bus. There is an old stone quarry there that the City Council has converted into a natural space. Filled with water, the lake falls from a stone waterfall creating an incredible landscape. You can go up to the top in a nice monorail to go down after a walk.
Herb Island
This is one of the most particular scenes that can be found in South Korea. Because halfway between Seoul and Pocheon, there is an agricultural village full of magic. Every day at nightfall, it lights up in a thousand colors as if it were Christmas, making a light show known as Herb Island Light Festival.
Jeonju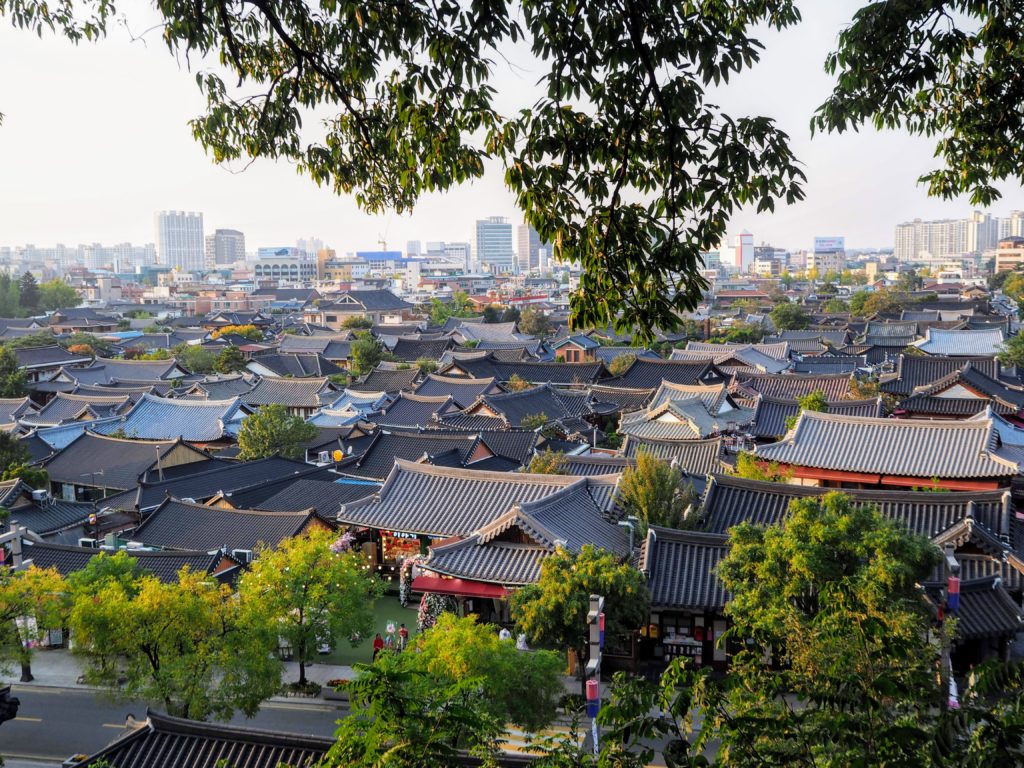 Korea is not just neon lights and crowds strolling through open-air food markets. History is palpable in every corner of its cities. Still, if you want total immersion, you cannot miss the opportunity to visit Jeonju, one of its towns named Cittaslow, because it maintains its natural spaces and traditions, both in its lifestyle and appearance. The result is an authentic traditional Korean village, with locals dressed in traditional costumes and wooden houses with triangular black tile roofs. You will feel like you have traveled back in time, especially if you stay in their Hanok Village. Of course, forget that no one speaks English. 
Want to know more places to visit in South Korea? Check out the second part of this article!