Nestled in the English Channel, between the coasts of France and the United Kingdom, lie the enchanting Channel Islands. This group of islands, consisting of Jersey, Guernsey, Alderney, Sark, and Herm, is a hidden gem that boasts a wealth of natural beauty, history, and outdoor activities. In this blog post, we will take you on a virtual journey to discover the countless things to see and do on the Channel Islands, offering a taste of the unique experiences that await travelers to this captivating archipelago.
Jersey: An Island of Contrasts
Jersey, the largest of the Channel Islands, is a destination that effortlessly combines natural beauty with cultural richness. Visitors will find a wealth of activities to enjoy on this remarkable island.
Durrell Wildlife Park: Begin your journey with a visit to the Durrell Wildlife Park, established by the renowned conservationist Gerald Durrell. This sanctuary is home to diverse species from around the world, and its mission is to protect endangered animals and habitats.
La Corbière Lighthouse: Take a trip to the La Corbière Lighthouse, perched dramatically on the southwestern tip of the island. Stroll along the causeway during low tide or admire the stunning sunset views, making it a favorite spot for photographers.
St. Helier: Jersey's capital, St. Helier, is a hub of activity with its vibrant shopping streets, restaurants, and cultural attractions. Visit the Jersey Museum & Art Gallery to learn about the island's history.
Guernsey: A Literary Haven
Guernsey, the second-largest Channel Island, offers a unique blend of natural landscapes and literary history. It's a place that has inspired authors and captivated travelers for centuries.
Victor Hugo's Haunts: Visit the house of the famous French writer Victor Hugo, who sought refuge in Guernsey during his exile from France. His home, Hauteville House, is now a museum and a glimpse into the mind of the literary giant.
German Occupation Museum: Guernsey played a significant role during World War II, and the German Occupation Museum offers a comprehensive look at the island's wartime history.
St. Peter Port: Explore the charming capital of Guernsey, St. Peter Port, with its picturesque harbor, cobbled streets, and historic attractions like Castle Cornet.
Alderney: A Hidden Paradise
Alderney is the northernmost of the inhabited Channel Islands, and it's known for its unspoiled natural beauty and diverse birdlife.
Alderney Wildlife Trust: Delve into Alderney's rich natural heritage by visiting the Alderney Wildlife Trust, which offers guided tours and opportunities to spot local wildlife.
Birdwatching: Alderney is a haven for birdwatchers. The island's cliffs and wetlands host a variety of bird species, and you can embark on birdwatching tours to see them up close.
Little Burhou: Take a boat trip to Little Burhou, a small islet off the coast of Alderney. It's home to a colony of puffins, making it a must-visit for bird enthusiasts.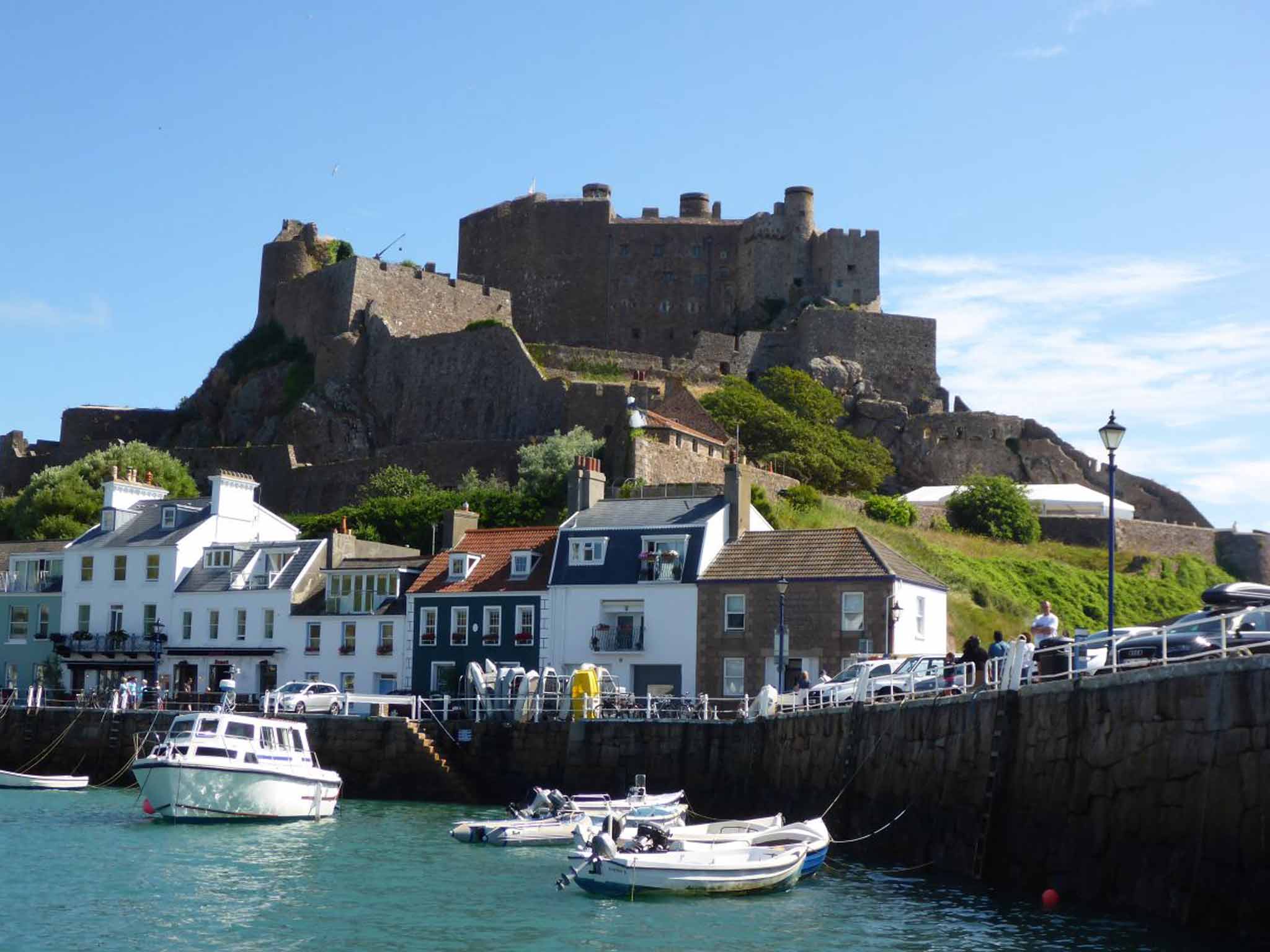 Sark: A Car-Free Escape
Sark is a tranquil and car-free island known for its stunning landscapes and the absence of motor vehicles. It's a place where you can truly escape and immerse yourself in the natural world.
La Seigneurie Gardens: Visit the beautifully manicured La Seigneurie Gardens, which surrounds the island's former Seigneur's residence. The gardens are renowned for their colorful blooms and peaceful ambiance.
Dark Sky Designation: Sark has been designated as the world's first Dark Sky Island, making it an exceptional destination for stargazing and observing celestial wonders.
Dixcart Bay: Relax on the sandy shores of Dixcart Bay, where you can sunbathe, swim, and explore rock pools.
Herm: A Tropical Paradise
Herm is the smallest of the inhabited Channel Islands, offering an idyllic escape with its sandy beaches and clear waters, reminiscent of a tropical paradise.
Shell Beach: Spend your days on Shell Beach, known for its soft, white sands and crystal-clear waters. It's a perfect spot for swimming, picnicking, or simply unwinding.
Gardens: Herm is home to a variety of stunning gardens, including the renowned Herm Botanic Garden and the peaceful Woodland Walk.
Hermit's Cave: Discover the enigmatic Hermit's Cave, a natural grotto where hermits are said to have lived in centuries past. It's a place steeped in history and legend.
A World of Wonders Awaits
The Channel Islands are a tapestry of natural beauty, history, and cultural richness. Whether you're an avid history buff, a nature enthusiast, a literary lover, or simply seeking a tranquil escape, the Channel Islands have something to offer. With their unique blend of landscapes and attractions, these islands are a world of wonders waiting to be explored. Plan your visit to this captivating archipelago and experience the charm of the Channel Islands for yourself.