A 900 years old cursed Goblin with a magical sword in his chest. A 19-year-old orphan who can see the wandering souls of the dead. A nameless amnesiac Grim Reaper (and let's not forget his signature made-in-heaven black fedora hat). And, a sassy but gorgeous owner of a chicken store.
Now, this is what I called a perfect casting.
Goblin is far (I would say very, very far)from being the average K-drama. Instead, this melancholy Gothic fantasy fairy-tale is the reason why I am still alive in this cruel world.
If you are like me, that is an obsessed Goblin fan (obsessed to the extent of keeping track of every single thing in Gong Yoo's life via social media), here are some OSTs from the drama that were compiled for your listening pleasure.
Guardian: The Great and Lonely God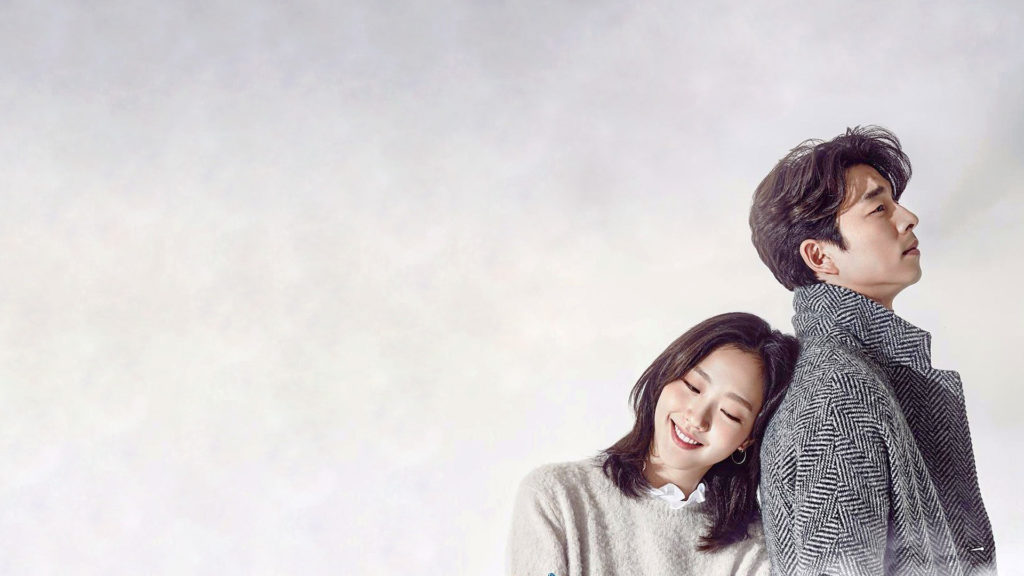 Ok, if I say this was a popular drama, it would be the understatement of the century. This fantastic South Korean television series (and one of the best masterpieces of the writer Kim Eun-sook) is one of the highest-rated series in Korean history. And, let me add that it did not conquer only Korea, but it also gained traction in other Asian markets. This is why you must have often heard that "Dokkaebi," or "Guardian: The Lonely and Great God" is a must-watch for any newcomer to the K-drama world.
Now, back to the OST list. I am sorry, guys, but I can't name only one here. I mean, this drama really stamped its class in the department of soundtrack. The OSTs are not only impressive, but they are so addictive that they will stay in your mind for a very long time (me, I was so obsessed with them that I've been listening to the songs even months after the drama has finished and not to mention how I even convinced or somewhat manipulated, my friends to listen to them too).
So, now the famous (and much-awaited list):
Heize – Round and Round (Feat. Han Soo Ji)

Come on, it's obvious. When we hear this song, we can visualize that slow walk, that confidence in the air, that fog and… two unbelievably handsome knights in their shining armor trying to save a damsel in distress.

Crush – Beautiful

"It's a beautiful life

It's a beautiful life

Beautiful love"

This song received a lot and a lot of love, especially with Crush's soothing voice. And, you will be surprised to learn that at the start, the singer was going to refuse this song, but he had a change of heart and decided to go with the flow (thank God he did).

Ailee – I Will Go to You Like the First Snow

"Before I held you, I didn't know

That the world I was in

Was this bright

I reached you with a small breath of life

It's a love that called out to me fearlessly"

Released on January 7, 2017, the sad and dark tones of this song add such weight and depth to the drama, especially those heart-breaking scenes. Both the bittersweet lyrics and the powerful voice of Ailee brought this song to the top of the charts throughout the entire year.

In addition, this song was so popular that it received several accolades, such as the best original soundtrack award at the Seoul International Drama Awards, the Mnet Asian Music Awards, the Melon Music Awards, the Seoul Music Awards and the Golden Disc Awards.

And, trust me, this song does give you goosebumps.

Eddy Kim – You are so Beautiful

This song always makes me remember that heartbreaking scene, where Ji Eun Tak finally remembers Kim Shin and tries to look for him, while crying at the same time (this got me crying super hard). And, her three simple words, "I miss you" – they tugged at my heart. And, of course, there's that powerful kiss too (that's exactly what can be expected of Gong Yoo, one of the best K-drama kissers)

10cm – My Eyes

"Only your voice sounds so loud to me

I can't hear anything else

Only your eyes look so big to me

Am I going crazy?"

Well, I don't know for you, but I definitely go crazy every time I hear this song and imagine the striking Gong Yoo (and seriously, he can be more than enough of a reason to watch this drama). The lovable and heroic Gong Yoo is definitely among one of the key elements behind the success of this drama (his casting in the drama is not a coincidence but rather, it was all the'deity's plan.)

CHANYEOL, Punch – Stay With Me

I saved the best for last.

But, what can I say about this song? The perfect soundtrack that you can never forget. Or the ultimate masterpiece that can never be topped by any other song.

Released on December 3, this song is an undeniable hit sung by the rap God and the queen of K-drama OSTs. This song is so addictive that it exceeded more than 250 million on YouTube.
Just the starting beat from the one-second marker is enough to bring a smile to my face every time I hear it (and of course, it reminds you of that particular scene where Ji Eun Tak reveals that she can see the magical sword in Kim Shin's chest).
So, when will you start listening to these songs?