This is the continuation of our fabulous list of Venezuelan beaches that you should not miss when traveling to this marvelous country. But we recommend you check out our first and second part of our blog before reading today's blog.
Chirimena Beach
Chirimena is one of the beaches of Barlovento, Venezuela. On weekends and holidays, this beach is visited by hundreds of young people and entire families, but the rest of the day it is practically deserted. It is the most frequented beach by Mirandin surfers.
One of the advantages of this beach is that you don't need an all-terrain vehicle to get there. The sun is shining most of the time and the water is characterized by its different shades of green and blue. One thing that surprises all foreigners is that on the beach there are constantly people playing drums and crossing Chirimena from one end to the other.
Tasting Bay
Now it's time to talk about the beaches of Aragua, specifically Cata Bay. This beach is enclosed – so to speak – in the bay, protected from the open sea. It is very frequented by local and foreign tourists for its beauty and the hospitality of the inhabitants. It is surrounded by a lot of vegetation, including a mountain. Any day is perfect to go to a Venezuelan beach like this.
The bay of Cata is completely sublime, surrounded by palm trees and frequent and intense waves. Previously, Bahía de Cata was divided into a public and a private area. Now it is completely public, but there is still a kind of division. The public side is known as such, because it has always been open to everyone. There are more people.
The private side, it's still known that way, is generally clearer and the price of services is much higher. We recommend you to take a walk to the end of the bay, where you can appreciate the mouth of the Cata River. You will be surprised!
Los Muertos Beach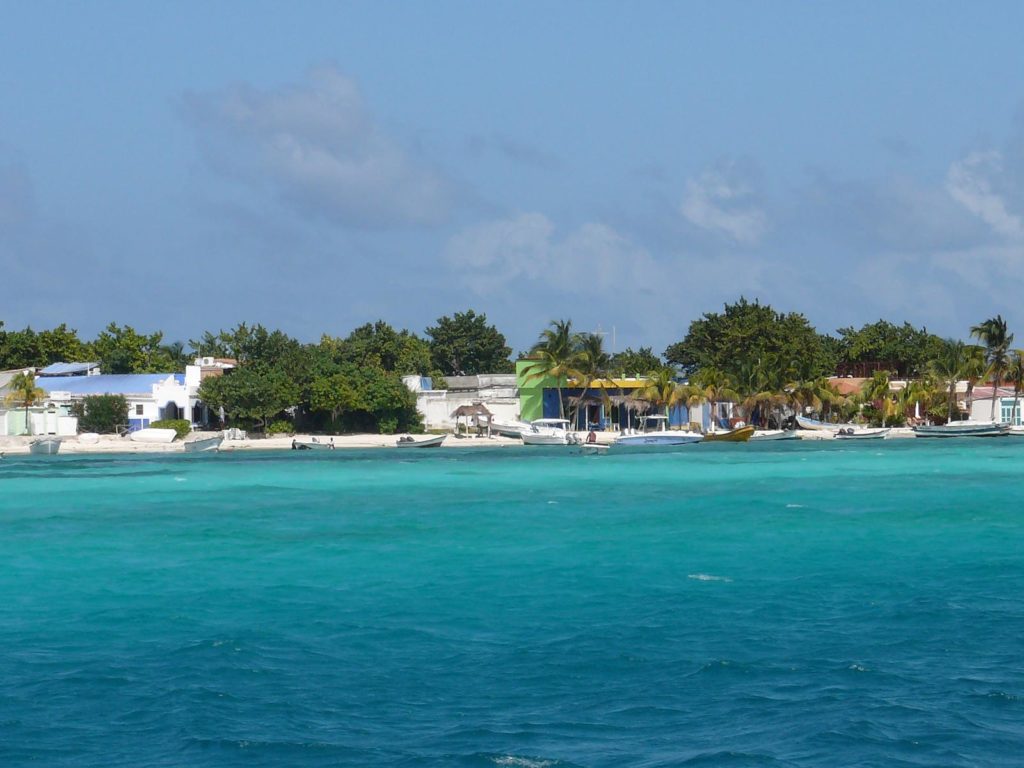 One of the beaches in Oriente, Venezuela that is worth visiting is Los Muertos. Its waves are gentle and shallow, making it perfect for a vacation with children. During most of the year, there is a breeze to practice windsurfing. However, it is a beach that usually has few visitors.
This beach does not offer services, so you should take absolutely everything you need. There is also not a wide variety of food on offer, so take your pick. As a curiosity, we can tell you that its name comes from because the locals point out that there used to be a cemetery very close by, but today there are no remains of that cemetery.
La Ciénaga
This cove is perfect for the whole family, because it is shallow and transparent. It is one of the most popular beaches in Ocumare de la Costa, Venezuela. In addition, it is ideal for kayaking, rowing, and entering the mangroves of Henry Pittier National Park. Its warm and crystalline waters are the real charm of La Ciénaga.
It is one of the beaches in Venezuela that can only be reached by sea. You will have to go to the town of Ocumare de La Costa, specifically to the area known as El Playón, from where the boatmen and peñeros can take you to your destination by paying a price per person of about 10 dollars, although the final cost can be negotiated. From other points, they also take you to La Ciénaga, but it is much more expensive.
There are two different activities to do in La Ciénaga. The first one is to visit the Tunnel of Love, a small entrance or channel with shallow waters and surrounded by mangroves. You can navigate slowly and marvel at the vegetation, oysters and starfish.
The second activity is to smear yourself with clay from the red mangrove, behind which small lagoons and swampy areas are formed with this type of clay. It has a rather unpleasant smell and is difficult to remove once it dries, but people apply it all over their bodies, as it is supposed to have exfoliating and healing properties.
Here you go! With our fabulous list, you're sure not to miss the must-see beaches in Venezuela. Don't forget to come back and leave a comment below to share your experience there.