Do you want to visit the Maldives on a limited budget? If so, Maafushi Island is the place for you. After arriving in Male (capital of Maldives), you can quickly and cheaply go to Maafushi by local ferry (cheap but a bit slow) or speedboat (a bit expensive but only takes 20 minutes). Maafushi is more of a local island than a resort island and offers affordable accommodation. It is one of the largest islands in the Maldives (although it is only ±250 meters wide and 1275 meters long), and you will find that it has quite a few restaurants compared to the other islands. Most importantly, it gives you the ultimate Maldivian experience with its stunning turquoise waters, soft sandy beaches, unpaved roads, and swaying palm trees.
What Makes Maafushi Budget-Friendly?
When you think of the Maldives, you may have an image of luxury and high prices. However, there are several reasons why the Maldivian island of Maafushi is affordable. It already starts with the transfer from Male to Maafushi. In some resort islands, you pay more than $100 per person for a boat or plane ride. However, you can get to Maafushi for a few dollars. This is partly because it is only about 26 kilometers away from Male and because it is a local island, meaning that locals also live there, and not only hotels can be found there compared to a resort island.
Here are some fun things you can do at Maafushi:
Relax and Swim at the Bikini Beach
As mentioned earlier, jumping into the ocean in a bikini or swimsuit is not allowed anywhere on the island. This is related to the Islamic rules of life in Maafushi. Fortunately, there is a beach where you can walk and swim in your bikini or swimsuit. This beach is called Bikini Beach (actually, the lake is divided into two parts and is surrounded by green bushes and hotels). There is a sandy beach, beautiful palm trees, and some photogenic swings. Sunbeds and umbrellas are available for rent, and there is a terrace on one side. It is difficult to find shade during the hottest part of the day, but it is perfect the rest of the time.
Island Tour
The island is surprisingly tiny, but that makes it all the more fun to walk around. Walk along the sandy road and walk from one end of the island to the other. However, there is a prison at the southernmost tip. You can skip that part, but the rest is for your viewing pleasure.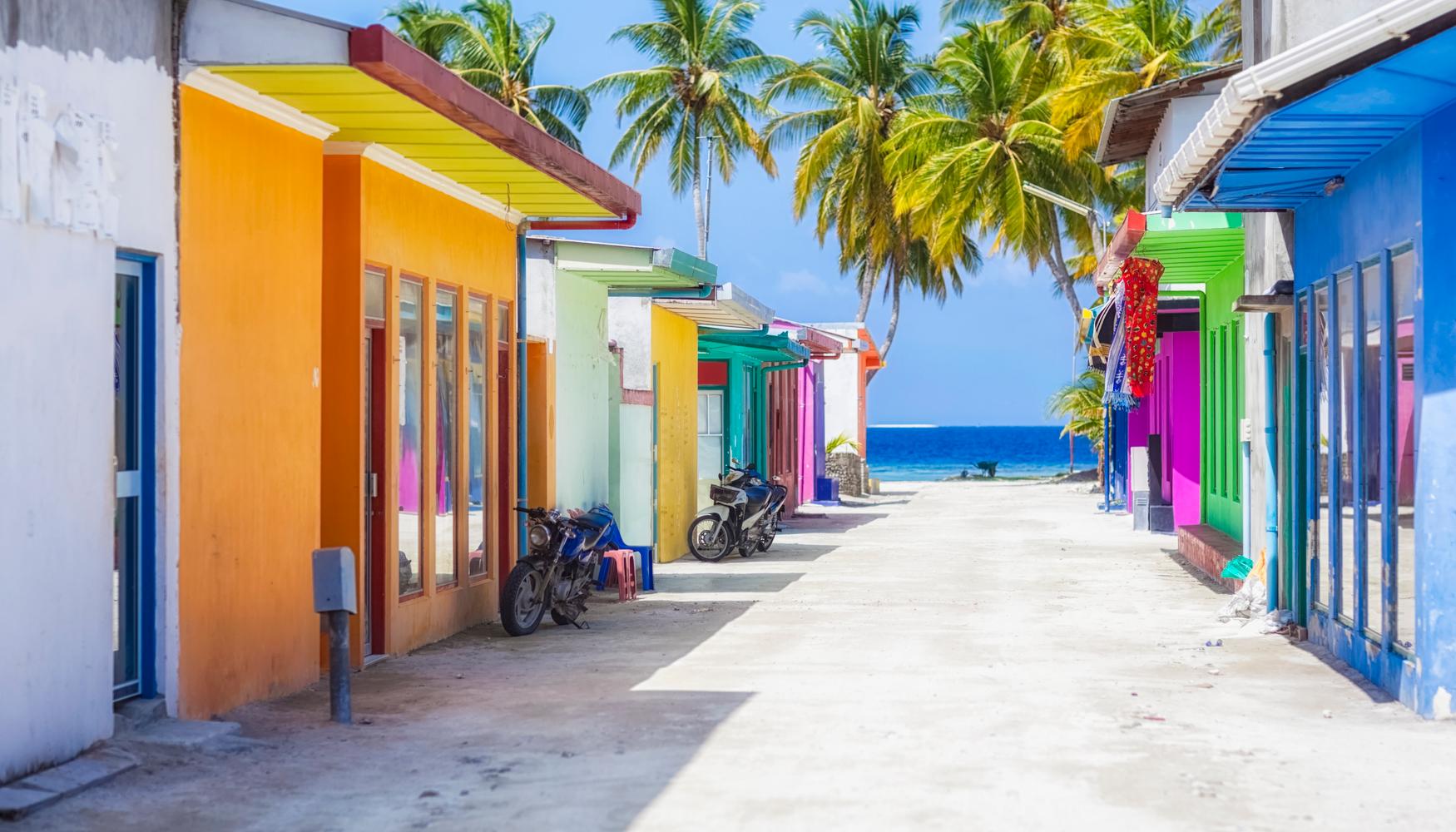 Visit the Island Resort
From Maafushi, you can take a day-long so-called tour to the island resorts. This way, you can experience the luxurious side of the Maldives at a much lower price. Lunch and drinks are often included in the day trips. Are you wondering how expensive a trip to such a generous island can be? Prices range from $40 to $400 per day. Some resorts are more expensive than others, and the price depends on what is included. For example, the super photogenic Fihaalhohi Island Resort (about $100) and the spectacular Adaaran Prestige Vadoo Resort (also about $100). Both islands have super magnificent houses on the water, which are beautiful to look at and great for taking pictures. This tour usually leaves around 10:00 am after breakfast and picks you up, and returns before dinner.
Snorkeling
Whether you choose to swim away from the beach and snorkel to see the underwater world or take a tour, snorkeling is a must when in the Maldives. Of course, you can see less spectacular marine life on the beach, but if you join a snorkeling tour, there is a good chance that you will see whale sharks, lots of colorful fish, turtles, and orange Nemo. Snorkel tours in Maahfushi can be found for between $10 and $40. Prices will vary a bit depending on where you want to go and how many stops you want to make for snorkeling.
Have you ever been to the Maahfushi island? Share your experience with us in the comments below!