Of all places I have traveled to the best for me has always been the beaches, the sound of waves crashing on the shore, the sound of the sea breeze and the unlimited glimpses of the sun. Be it sunrise or sunset, the beach is the best place to visit when traveling to any country. In summers, it is quite normal to see the beaches packed with loads of people and how they are enjoying the beauty of the sea and the sand. One of the places, I have always wanted to travel to is the Californian Coasts! The sandy California beaches are one of the most popular vacation spots in the United States with its long coastline stretching to over a thousand miles. The waves of the Pacific Ocean allow great surfing experience and the sand makes an ideal place for beach volleyball and sandcastle building. The temperature in the ocean side is just right enough for locals and visitors to enjoy some of that famous Golden State sunshine.
There are around 118 beach cities that lie in the state's 1000-mile coastline. Beaches in Southern California are generally described as sandy and warm and have a tropical climate. Beaches in the Northern California side meanwhile are windy and rockier. What is similar between the two is that both offer a range of facilities and fun outdoor activities such as surfing, sunbathing, and hiking.
Los Angeles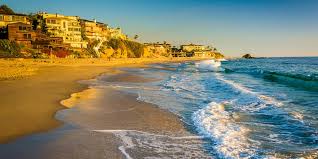 A number of beaches in the Los Angeles area have been frequently visited by holiday goers in Southern California. Surfing enthusiasts recognize Zuma Beach, located in north of Malibu, for its waves and impressively clean water, making it a surfing favorite in this side of the Pacific. Venice Beach provides great attraction for visitors not only for its famous boardwalk, but it is also a known hangout for many Hollywood stars and celebrities.
Orange County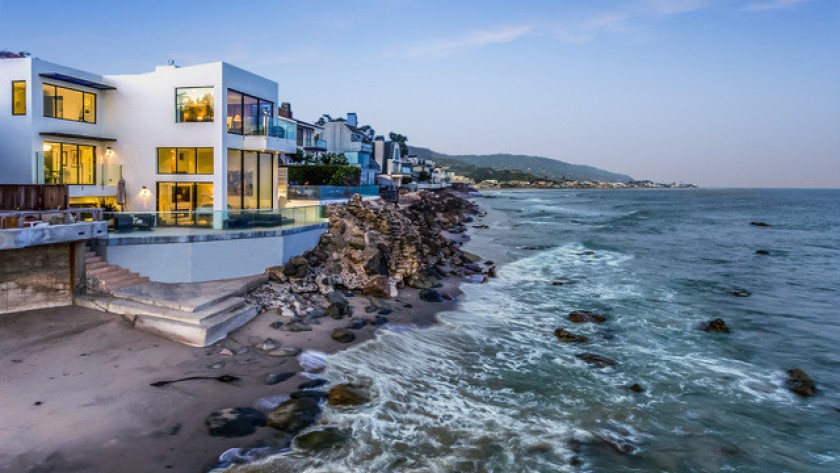 Many people have been fascinated by the beaches in Orange County, which is a known tourist destination in Southern California for attractions such as Disneyland and Knott's Berry Farm. Balboa Beach features the famous 920-foot pier and is a popular place during summer for people who try to learn swimming. Huntington Beach's soft sand makes it a good spot for beach volleyball, and there is a nearby natural preserve where the California Least Tern uses it as its nesting place that travelers can view from afar through binoculars.
San Diego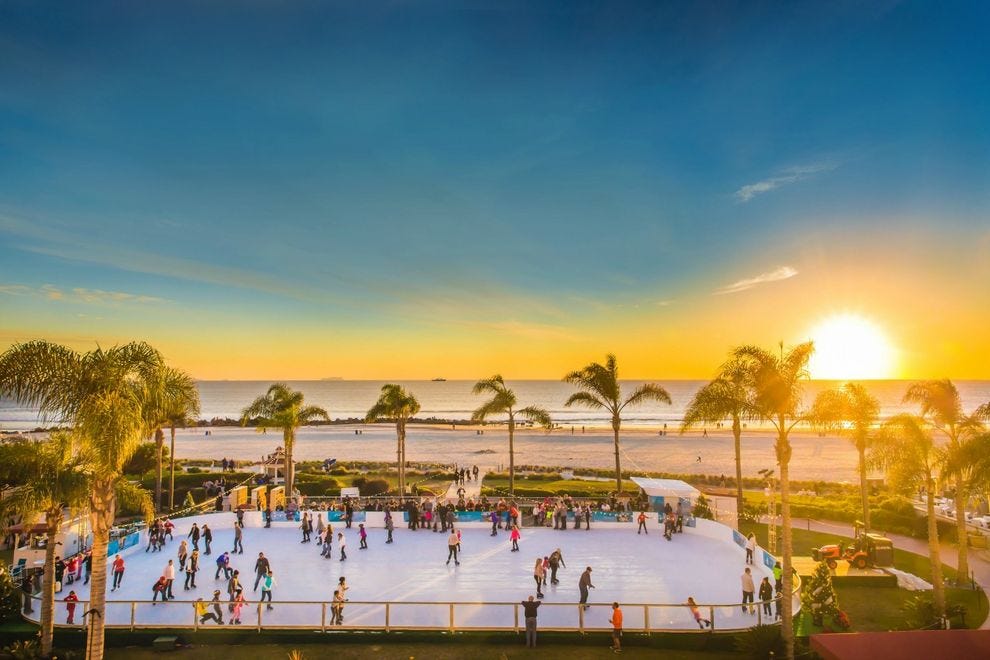 San Diego's temperate climate makes its beaches a nice place to go in virtually any type of season. Coronado Beach, which is situated south of the Naval Air Station, is a good place to visit when planning for a family getaway. It has the widest area of sand of any beach in the San Diego county. Mission Beach is a typical Southern Californian beach where people enjoy playing beachside activities such as beach volleyball and skateboarding and taking a walk along the boardwalk. Mission Beach is also the home of Belmont Park, San Diego's premier beachfront amusement center.
Moonstone Beach

Moonstone Beach made the list this year even though the beach is narrow at high tide. It parallels Moonstone Beach Drive where many comfortable motels and a couple tasty restaurants can be found in this northern part of town. A wooden boardwalk meanders on the bluff above the beach between two other beaches at Santa Rosa Creek and Leffingwell Landing. This walk has several access points to Moonstone Beach. It is a picturesque shoreline to say the least.
California beaches always come to mind when seeking for a great vacation getaway in the West Coast. Well I have chosen mine and I will be soon spending my summer holidays there!