Are you on the look out for a new destination? How about Jordan? One of the most talked about countries in the Middle East from a touristic, cultural and historical point of view, Jordan is a beautiful country worth visiting.
It is a country rich in culture, sacred places, ancient monuments that seem to have been made by men bigger and stronger than us. You will definitely feel this once you visit its deserts, temples and other breathtaking places. From Petra, the pink city of Jordan or from Amman, its capital, to its shoese on the Dead Sea, traveling through this country is an experience that every traveler should have at least once in his/her life. But you might wonder what exactly you should visit there. Not to worry! That why we are here – in today's article, we bring you must sees of Jordan. Enjoy!
Petra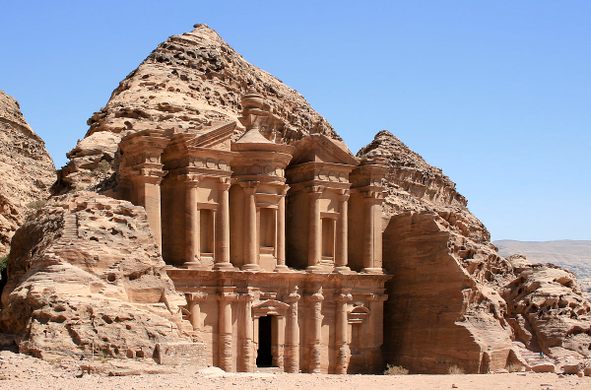 If we want to talk about what to see in Jordan, we have to start with the hidden treasure of Jordan in Petra. This landmark is a construction of about 40 meters high and 28 meters wide. It is said to have been built in the 1st century BC. To come across it is to begin to realize how small we are in the world.
It is assumed that it was carved out of the rock and that its design is unique in all this land. But what was it and why was it built. Well, unfortunately, there is currently no answer to this question. Perhaps it was a temple or the tomb of a king. But the truth is that archaeologists have not been able to find an answer to these questions since this place was looted multiple times before being obtained by researchers.
Wadi Rum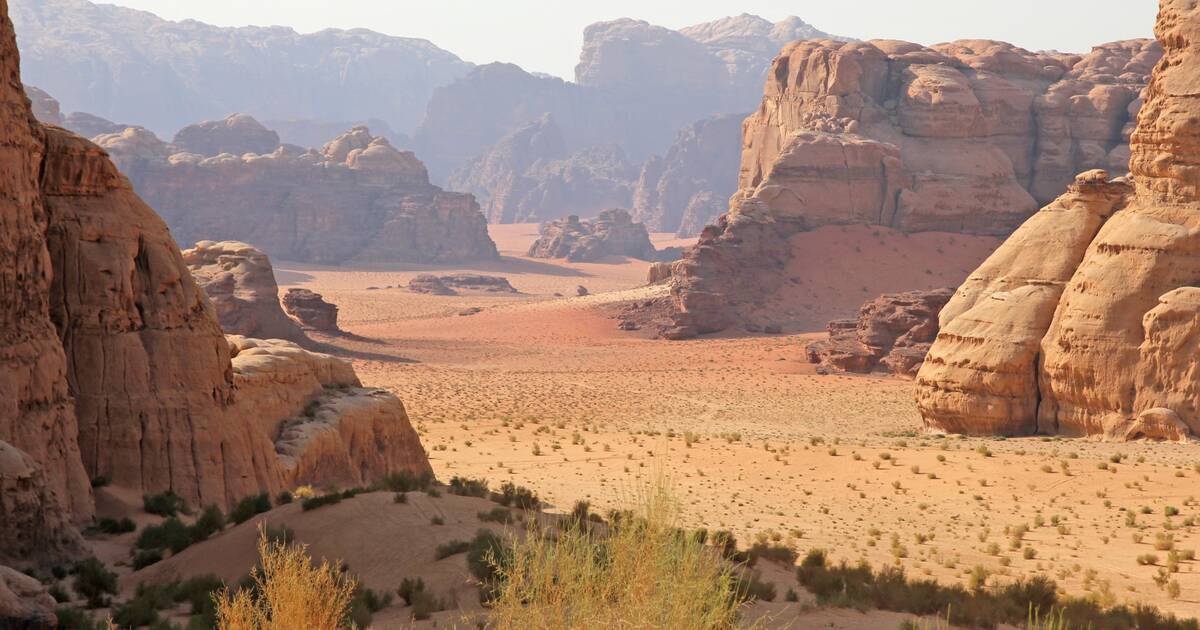 Wadi Rum is one of those amazing places on earth that seems otherworldly. It is a desert valley located 1600 meters above sea level. This area has been declared a World Heritage Site by UNESCO. With mind-blowing rock formations, it is one of the best places in the world to watch the sunrise or sunset.
It is a fantastic place to spend a good time thinking about the vastness of the world, reflecting or simply marveling at its extension as if it was a sea of land, stretching and expanding on the horizon. Without a doubt, this is one of the most beautiful landscapes to see in Jordan and one of the wonders of the earth that will never cease to amaze you.
Mount Nebo
Mount Nebo is a peak of about 800 meters high, located in western Jordan. Like Wadi Rum, it is one of the natural wonders to see in Jordan. Moreover, it is a mountain that, according to experts, has a lot to do with the biblical story of the Christian religion.
For this reason, it is considered a sacred place by believers, and year after year, it is continuously visited by religious people. But it is also a fantastic place for the natural view that it offers. Whether you are religious or not, this is one of the places you cannot miss if you visit Jordan.
Amman Citadel
The Amman Citadel, located in the center of Amman, is a citadel that has been inhabited for 7000 years, making it one of the oldest inhabited places in human history. The history of this citadel has been present throughout several civilizations. Today, it is a historical place, full of monuments of world and cultural interest. Without a doubt, among the essential places in Jordan, it is probably one of the most important.
So now you have lots of nice places to visit in Jordan. Want to know even more? Come back to check out the second part of our article. Until then, let us know in the comments what your traveling plans are and when you are going to visit Jordan.