Nestled in the heart of West Yorkshire, Leeds is a vibrant and dynamic city that offers a captivating blend of history, culture, and contemporary charm. Known for its thriving arts scene, historic architecture, and diverse culinary experiences, Leeds is a must-visit destination for travelers seeking an unforgettable experience in the UK. In this guide, we'll uncover some of the best places to visit in Leeds, ensuring your trip is filled with memorable moments.
1. Leeds City Centre
Leeds City Centre is the beating heart of the city, where the old seamlessly merges with the new. Stroll along the pedestrianized Briggate Street, a bustling shopping area with a mix of high-end boutiques and high-street stores. Explore the historic Kirkgate Market, one of Europe's largest covered markets, dating back to 1857, where you can discover fresh produce, artisanal goods, and international cuisine.
2. Royal Armouries Museum
For history enthusiasts, the Royal Armouries Museum is a treasure trove of artifacts and weaponry spanning centuries. The museum houses a stunning collection of arms and armor, including suits of armor worn by knights, ancient weaponry, and military artifacts. Interactive exhibits and live demonstrations make this museum an engaging experience for visitors of all ages.
3. Roundhay Park
Escape the hustle and bustle of the city by heading to Roundhay Park, one of the largest urban parks in Europe. The park boasts lush greenery, lakes, gardens, and woodlands, making it a perfect spot for picnics, leisurely walks, and outdoor activities. Don't miss the Tropical World, an adjacent attraction featuring exotic plants and animals, including meerkats and butterflies.
4. Leeds Art Gallery
Art aficionados will find solace in Leeds Art Gallery, home to an extensive collection of British and European art. The gallery showcases works by renowned artists like Henry Moore and J.M.W. Turner. It's a sanctuary for those seeking inspiration through paintings, sculptures, and contemporary art exhibitions.
5. Temple Newsam House
Step back in time and explore the grandeur of Temple Newsam House, a stunning Tudor-Jacobean mansion surrounded by beautiful parklands. The house boasts opulent interiors, including the celebrated "Chippendale Room" furnished by the famous cabinetmaker Thomas Chippendale. The estate's gardens, farms, and rare-breed animals provide a charming rural escape within the city.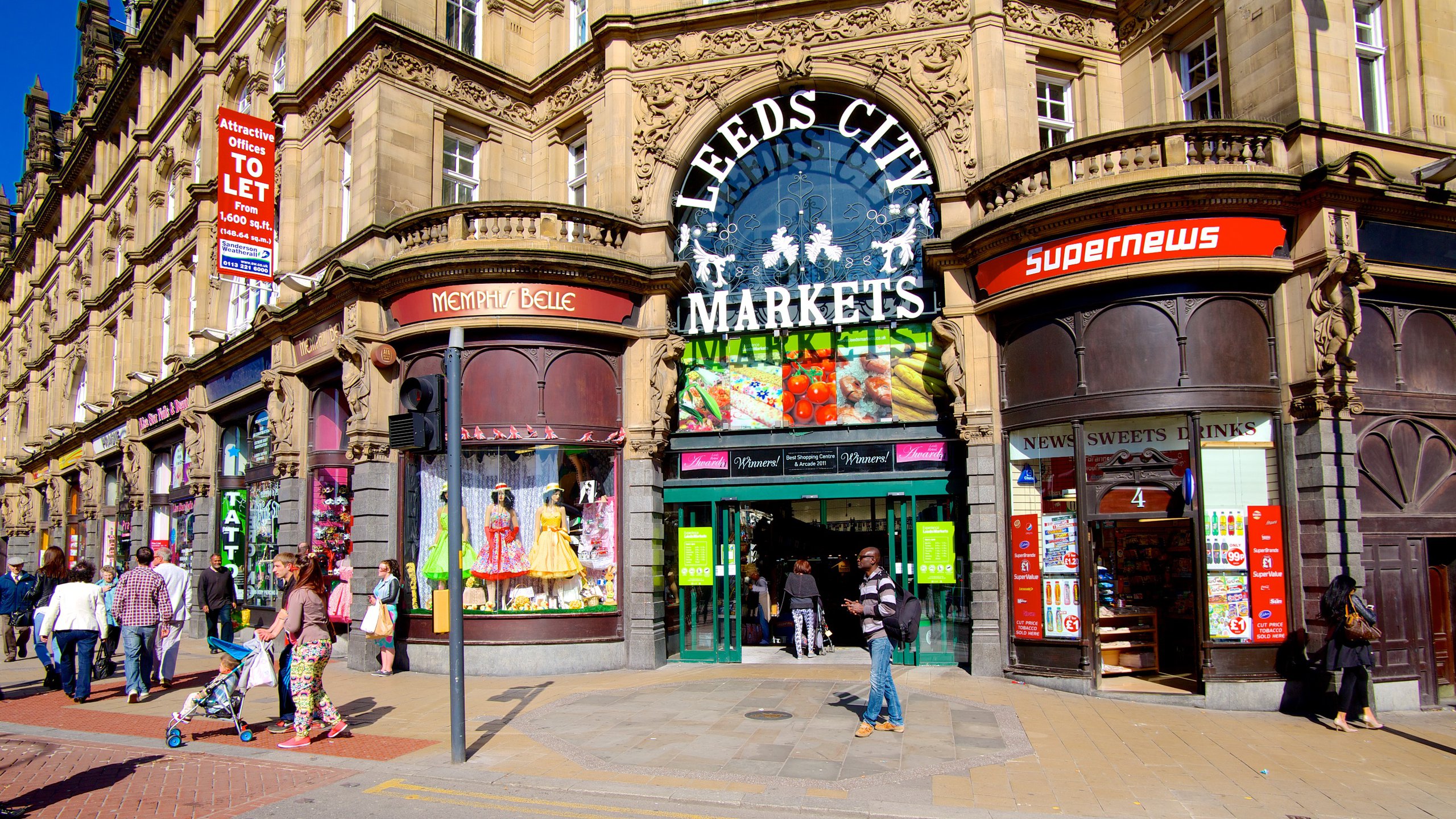 6. Leeds Corn Exchange
A marvel of Victorian architecture, the Leeds Corn Exchange is a unique shopping destination. This circular building features independent boutiques, vintage stores, and artisanal shops. It's a hub for fashion-forward individuals seeking one-of-a-kind clothing, jewelry, and gifts.
7. Harewood House
Just a short drive from Leeds, Harewood House offers a splendid day out. This stately home, set in a picturesque landscape, showcases exquisite interiors, beautiful gardens, and a renowned bird garden. The house's history and art collections are complemented by its role as a venue for contemporary art exhibitions and events.
8. Leeds Industrial Museum
Discover the industrial heritage of Leeds at the Leeds Industrial Museum, housed within a former textile mill. This museum takes visitors on a journey through the city's industrial past, featuring working textile machinery, vintage cars, and engaging exhibits on Leeds' manufacturing history.
9. Thackray Medical Museum
For a unique and educational experience, visit the Thackray Medical Museum. This museum delves into the history of medicine, offering insights into the development of healthcare over the centuries. Exhibits include surgical instruments, apothecary items, and interactive displays that reveal the progress of medical science.
10. Leeds Waterfront
The Leeds Waterfront is a bustling area along the River Aire, teeming with restaurants, bars, and cultural attractions. Take a leisurely stroll along the canal towpaths, visit the iconic Royal Armouries, or enjoy a meal at one of the many waterside eateries.
Leeds, often overshadowed by its larger neighbors, is a gem waiting to be discovered. With its rich history, cultural attractions, and dynamic city center, Leeds offers something for every traveler. Whether you're interested in history, art, nature, or cuisine, you'll find an array of experiences that make a visit to this Yorkshire gem truly unforgettable. So, pack your bags and embark on an adventure in Leeds to explore these best places and create cherished memories in this vibrant city.