Are you looking for a beautiful and authentic Greek vacation destination? Then the green island of Lefkas is definitely for you. There are countless islands in Greece, and all of them are worth a visit. They all have different characters. One of them is the island of Lefkas, known as Lefkada in Greek. This island is located to the west of the mainland, quite a bit to the north (below Corfu and above Kefalonia). As a result, the landscape is very green and mountainous. It also has some of the most beautiful beaches in the world. Here are some of the best places to visit there!

Eglouvi
The image of Eglouvi is defined by its cozy village squares crowded with locals, old churches with wells, and beautiful green surroundings. Eglouvi is primarily known for its lentils. It is considered to be the best lentil in Greece. The old castle of Agios Donatos is also worth a visit.

Agios Nikitas
Another beautiful village, and an excellent place to stay on the island, is Agios Nikitas. For a vacation in Lefkada, you need a unique and small address without a car. It's hard to find anything more Greek than Agios Nikitas on the island. It is located about 13 kilometers from Lefkas and has about 100 inhabitants, most of whom are engaged in fishing. The village is situated around a beautiful bay in a beautiful setting filled with olive groves and enchanting scenery.
Agios Nikitas is the only village on the west coast of Lefkas Island located at sea level. You can take a car-free road, passing all sorts of tavernas and brightly colored stores, to reach the sea. The beach is beautiful and has sunbeds, but it can get a bit crowded in the summer. If you want something a little quieter, a 15-minute walk to reach Milos beach would be ideal!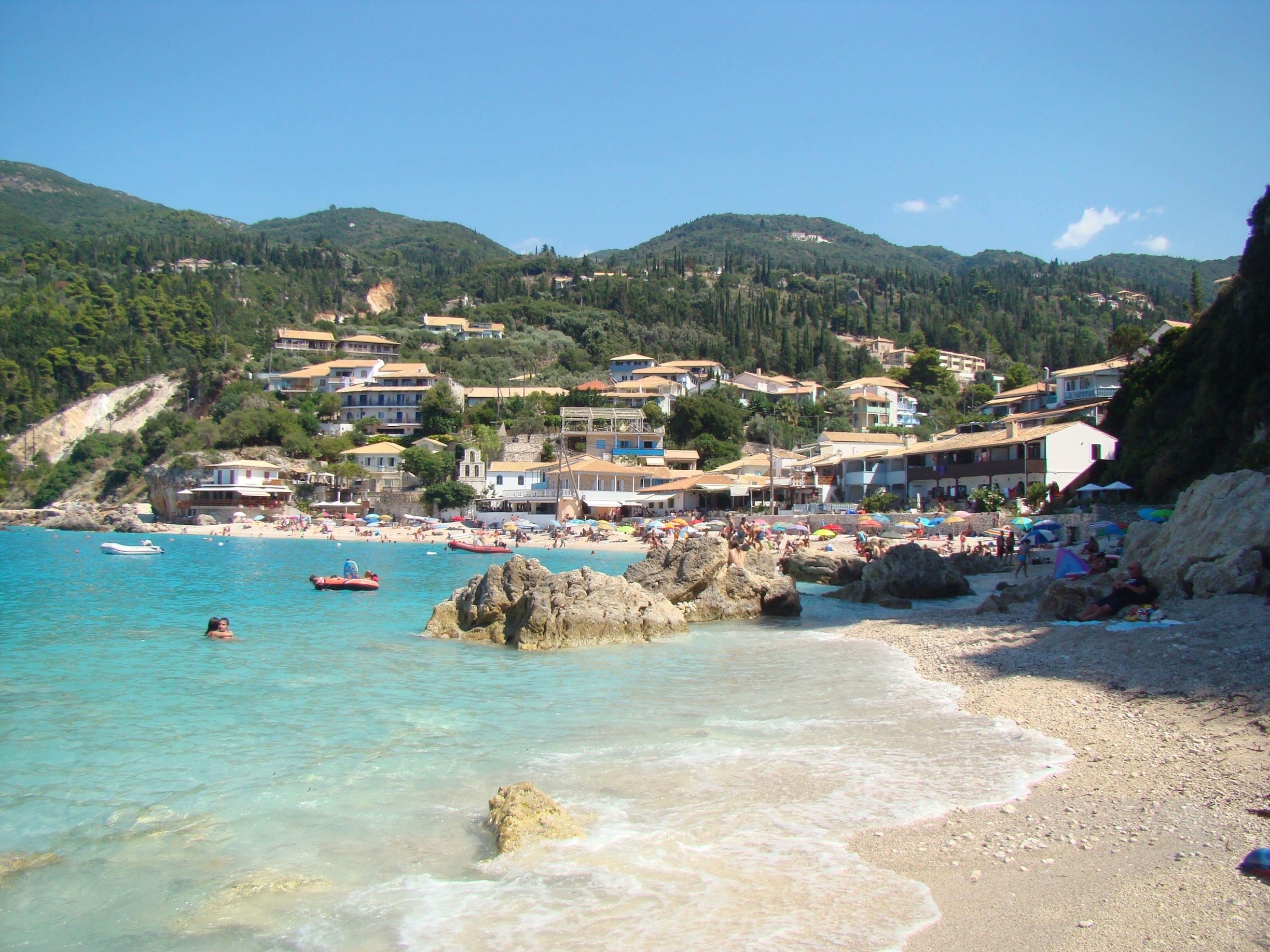 Karya
Another cozy mountain village on Lefkada is called Karya. This is the largest and one of the most famous mountain villages on the island. Karya is known for its traditional embroidery called "Karsaniko," which is produced and sold here. In the center of the village is a square with all kinds of beautiful terraces, surrounded by ancient plantain trees. So while it's nice to sit in a taverna in Karya, it's also lovely to walk along the narrow, cobblestone village streets. Be sure to stop by the traditional stores selling sea herbs, honey, wine, and other local specialties.

Nikiana
Nikiana is a small village located about 10 kilometers from Lefkas. This village is situated at the foot of the Skaros Mountains. As such, the environment is stunning and green. In addition to the green nature, Nikiana has several narrow sandy and pebble beaches. The harbor is also home to many different types of sailing and fishing boats. There are many tavernas and restaurants, and a variety of hotels and flats in all price ranges. This, combined with its excellent location, makes Nikiana an ideal place to stay on the island.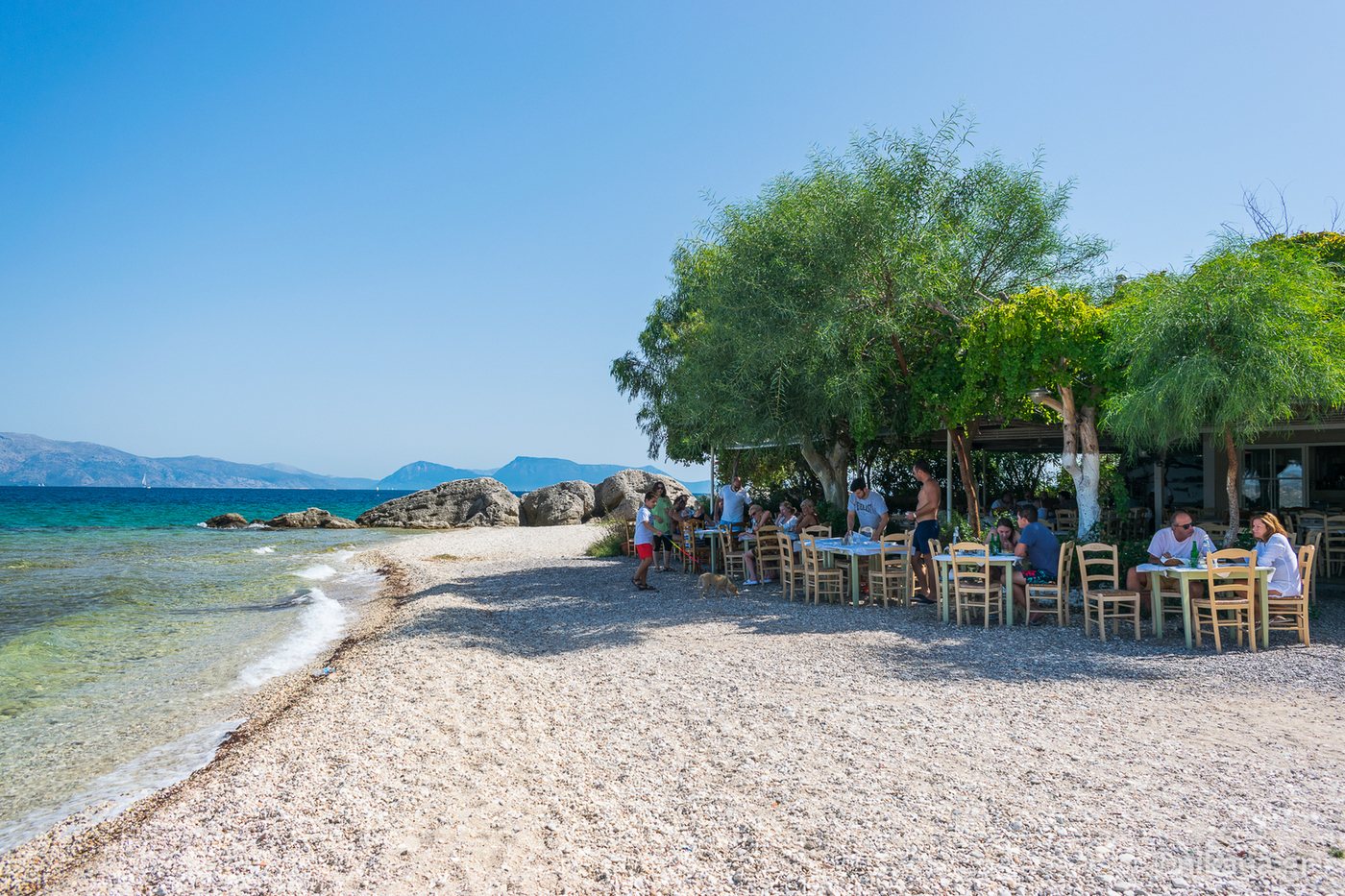 Port Katsiki Beach
Where can you find the bluest and whitest water? It is undoubtedly Porto Katsiki. If you are looking for images of Lefkada Island, the first thing you will come across is this heavenly beach. Port Katsiki is located at the southernmost tip of Lefkas Island, but it is very easy to access. You can almost always park your car in front of the beach. When you arrive, you will be amazed by the striking sea and the white rocks along the coast.
Milos Beach
Milos Beach is a beach that can be visited from the village of Agios Nikitas. The locals want to keep this place as pristine as possible, so they don't put up umbrellas or beach bars. However, sometimes there are. You can only get there by boat or by taking a short but strenuous hike. Once you see the beach and especially the ocean behind the rocks, you will understand why this is one of the most beautiful places on Lefkas Island.
Have you ever visited Lefkas island? Share your travel experience with us in the comments below!