Seventy percent of the planet is underwater, so you have to dive in to see what the world really has to offer.
The Silfra Fissure is the gap between the continental plates of North America and Eurasia. In fact, it's the only place in the world where you can swim between two continental plates.
In 1789, there was a massive earthquake in the Thingvellir area, which opened several fissures. Only the Silfra Fissure was filled with glacial meltwater from the nearby Langjokull glacier, thus giving it the name 'Silfra', meaning silver.
It is geographically incredible and its water is crystal clear. In fact, it is one of the most transparent waters anywhere. The visibility under the water in the Silfra Fissure is over 100 metres.
The water is so clear because it is filtered through underground lava for up to 100 years before filling up the fissure. This stuff is way better than bottled water.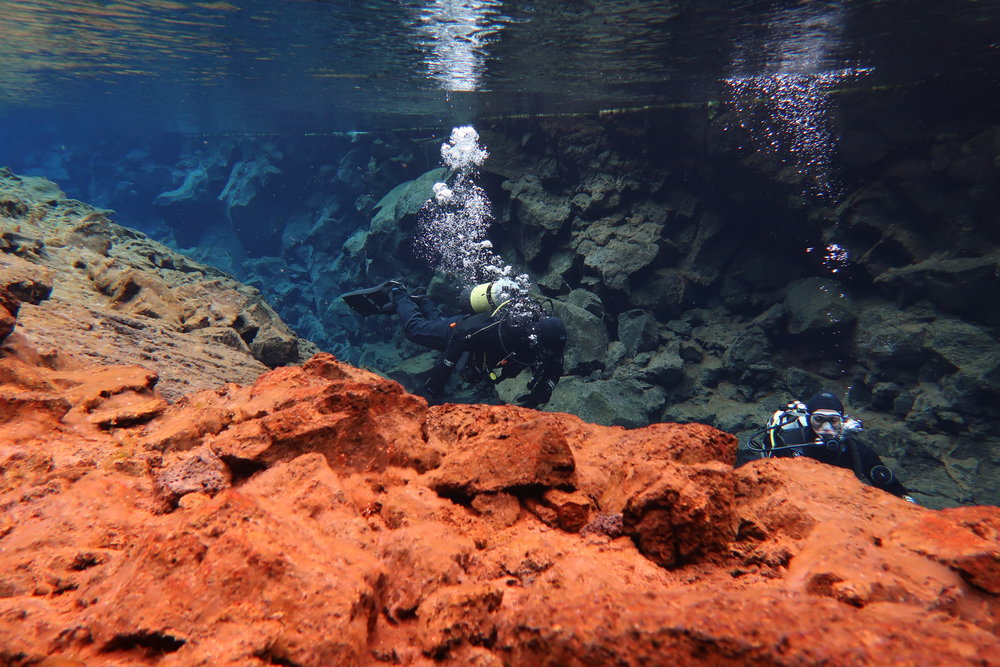 What to Expect?
Silfra Fissure is not for solo divers. You will need to book through one of the many companies that do diving excursions and a guide will take you out. Dive trips to Silfra Fissure last approximately 4-5 hours, including pick-up time. You can also meet a guide on site to dive for two hours.
When you are booking your Silfra Fissure dive, most companies will have a certified PADI dive guide or divemaster to guide you around to reveal the most breathtaking places.
The company provides all the necessary diving equipment, including a special dry suit made for ice-cold water. You will be mostly comfortable and stay relatively dry.
Diving the Silfra Fissure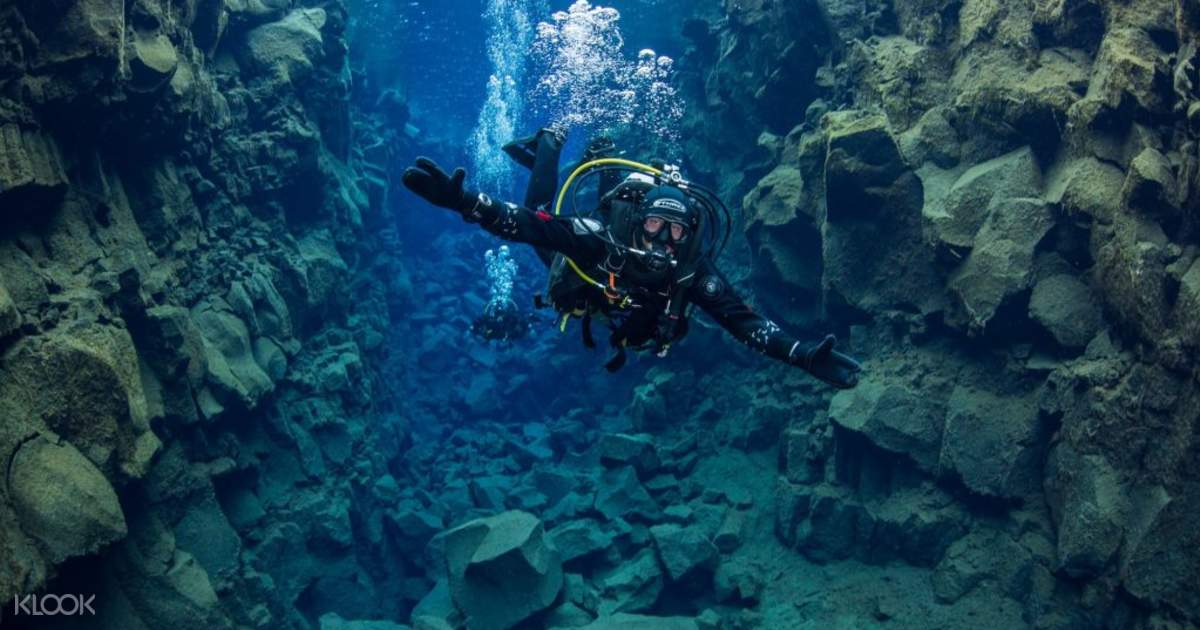 Before you go to Silfra Fissure, it is essential to be certified in diving. If you recently got certified or just aren't feeling confident in the water yet, this can be a tough dive. Your first time in a dry suit can be a little intimidating too.
In 2016, new requirements were put in place to be able to dive in the National Park and now divers must also be either dry suit certified or have proof of 10 logged dry suit dives (show their logbook or copy of their logged dives).
These suits make everything feel different. When swimming in a dry suit in the Silfra Fissure, the buoyancy is different from what you experience in the ocean in a wet suit. It can be a bit disorienting to dive in a dry suit. Even advanced divers might find it challenging to find their buoyancy.
The good news is that this is not a deep dive, so a safety stop is not required. If you find yourself floating to the top, fear not. You can enjoy the view at any depth.
The good news is that this is not a deep dive, so a safety stop is not required. If you find yourself floating to the top, fear not. You can enjoy the view at any depth.
The water in the Silfra Fissure is intensely cold. It is nearly freezing (2 degrees Celsius / 35 degrees Fahrenheit to 4 degrees Celsius / 39 degrees Fahrenheit, depending on the time of the year). While the dry suit helps, it can be pretty uncomfortable but don't let that stop you, though. Diving there is a fantastic and exhilarating experience.
Other Helpful Tips
When you are packing for the Silfra Fissure, forget about swimwear and cotton. Bring all things fleece and wool. Warm woolen socks are a must-have here. It is also good to have a change of clothes if you do end up getting wet. Hand warmers aren't a bad idea either.
Your hands can get cold underwater. Before diving, the guides will inform you that it is best to keep your hands on your head out of the water or not to swim around with them. The movement pushes the warm water out of your neoprene gloves.
Let us know in the comment section if you plan to dive the Silfra Fissure in Iceland.