Whether it's the 1999's Nimbooda Nimbooda or the 2019's O Saki Saki, Bollywood songs have the power to put us in a good mood instantly. If you are feeling down, here are some songs that can lift your spirits.
#1. Dhadak Dhadak – Bunty Aur Babli
Who can forget the great on-screen Jodi of Abhishek Bachchan and Rani Mukerji in the 2005 Indian movie Bunty Aur Babli? And, honestly, didn't we all had fun when Bunty and Babli (my favorite Indian crooks, by the way) conned, "Mr Q.Q Q-reshi? Or, what about when they tried to sell the Taj Mahal, the much-loved jewel of India? (seriously, that was pure craziness)
And, even though the famous item song "Kajra Re" received a lot of favorable responses (especially with the graceful dance moves of the former Miss World), my favorite is Dhadak Dhadak when Bunty is still Rakesh, Babli is still Vimmi and when they are both still in their dream worlds (with Rakesh's dream of becoming a famous and successful businessman while Vimmi's dream was to become Miss India).
This song, which speaks about waking up from your lonely and boring world to pursue your dreams, is really inspiring. Plus, you get to see the stunning Rani with gorgeous and colorful Patiala salwar and multi-colored kurtas.
#2. Dil Vich Lagya Ve – Chup Chup Ke
Who remembers Bandya from the great comedy movie Chup Chup Ke? What I remember the most is how the poor guy worked the whole day, only to miss lunchtime (which is because he messed up his Gujarati words) and in the end, instead of asking for food, he ends up disrespecting a girl of the house and gets beaten up by nearly all the men of the family.
Anyway, the focus here is on one of the amazing songs of the Bollywood movie, Dil Vich Lagya Ve. Sonu Nigam's soulful voice, combined with the vocal acrobatics of Kunal Ganjawala, will definitely make you fall in love with this song.
#3. Dilbar – Sathyameva Jayathe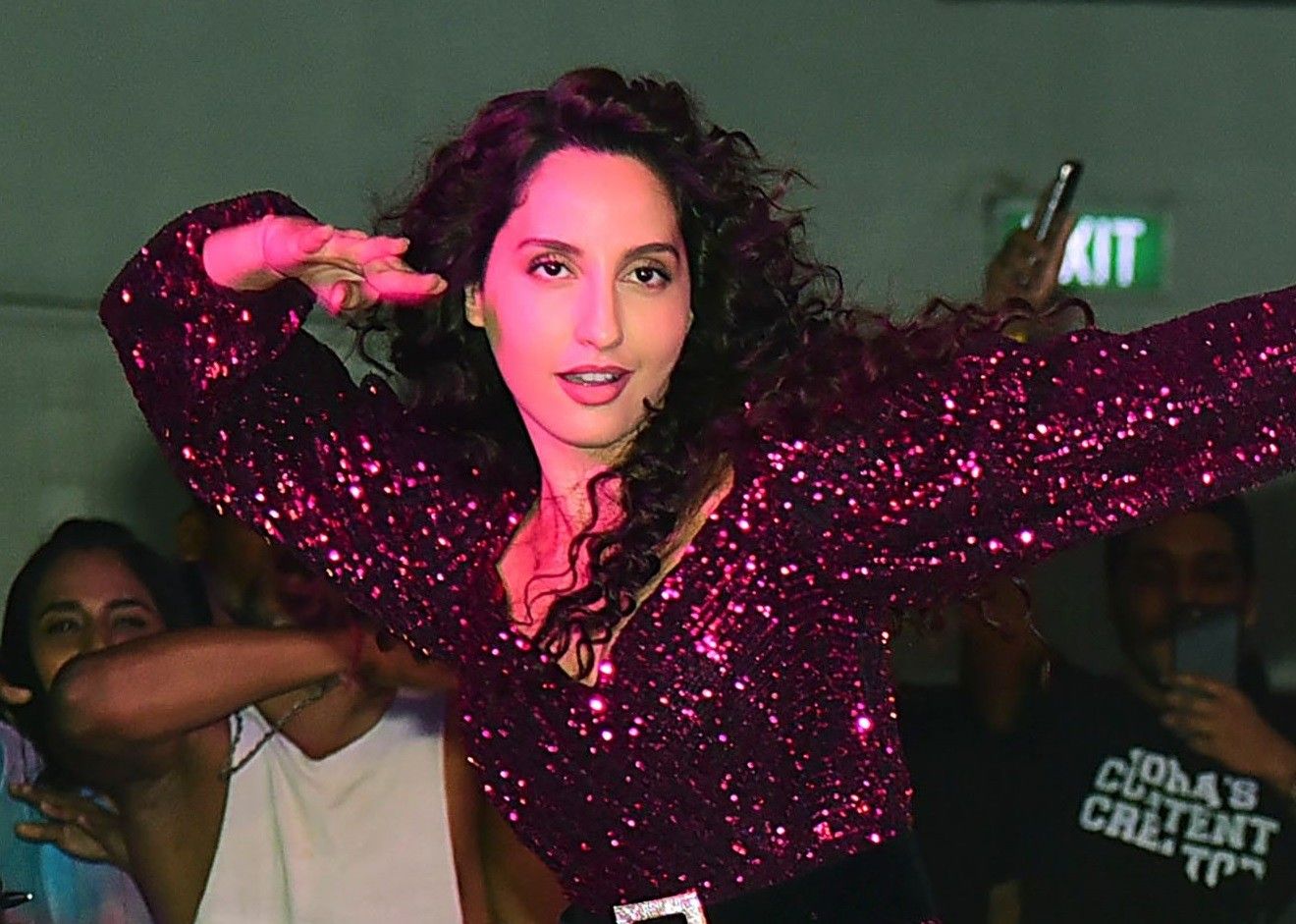 "Dilbar dilbar
Ab toh hosh na khabar hai
Yeh kaisa asar hai
Hosh na khabar hai
Yeh kaisa asar hai
Tumse milne ke baad dilbar
Tumse milne ke baad dilbar"
Satyameva Jayate is a 2018 Indian movie and follows the story of an honest police officer who tries to hunt down a vigilante who murders corrupt cops by setting them on fire (sounds scary, isn't it?) Well, the movie does give off a bit of those dark vibes (but I am not saying it's a bad one). However, with the nation's heartthrob, John Abraham, in the movie, you can ignore all of the other dark elements (and focus only on his drool-worthy body).
Ahem, where was I? Yes, Dilbar is a Bollywood song that took the whole world by storm when it was released in 2018. Sung by the diva Neha Kakkar, the bubby Dhvani Bhanushali and Asees Kaur, this song featured the now-famous Moroccan-Canadian dancer, Nora Fatehi. The sensuous moves, passionate dance and mesmerizing expressions of the dancer made the song so famous (even much more famous than the movie) that it received 100 million views on YouTube and eventually became the first Indian song to reach the third position on Billboard's YouTube music chart.
However, an interesting fact that you might not know is that this song was originally composed by Nadeem-Shravan, sung by Alka Yagnik and was originally featured in the 1999 Indian film Sirf Tum (which back then featured the actress Sushmita Sen). While the original song was shot using a picturesque waterfall and hills as the background, the new version was shot basically as a typical gangster movie-style item number – with the heroine performing Arabic belly dancing and seducing the hero. In her shimmery red skirt and with her ground-breaking Arabic dance style, Nora engraved herself in everyone's hearts.
Actually, I dare you to listen to this song while trying not to bob your head to the beat or thump your hand on your thigh (let's see who wins).
What is your favorite Bollywood song or your favorite Indian singer?