From skiing in the Alps to admiring the epic mountain scenery, you can do lots of things in Switzerland. However, for a real food enthusiast, there's only one proper way to explore a new country, and that's by savoring its delicious and authentic dishes! In Switzerland, this must include scrumptious Swiss desserts! Here are some Swiss treats that you shouldn't miss during your visit to the country.

1) Meringue
There's Italian meringue, French meringue, and Swiss meringue as well! Now, what is the difference between them, and why should you try the Swiss one if you're already familiar with the rest? The difference lies in the preparation. Swiss meringue is made by beating the egg whites and sugar on a pot of boiling water until the sugar melts completely, something which isn't done with the French and Italian types. This gives the dessert a different texture making it softer and silkier.

2) Chocolates
It is impossible to make a list of must-have Swiss treats without specifying chocolate; after all, the Swiss are renowned for producing some of the world's finest chocolates. Brands such as Lindt, Godiva, Läderach, Toblerone, and Nestlé are known worldwide. So why not go to the source of all this? A perfect way to experience a chocolate maker's life in Switzerland is to try to make one for a day. You can find many chocolate tours across the country. You can visit chocolate factories or places where they allow you to make your chocolates. Whatever you do, you can also bring it home as perfect little gifts for your loved ones!

3) Zuger Kirschtorte
Zuger kirschtorte is a Swiss cake with several layers of sponge cake, meringue nuts, and buttercream. The traditional way to flavor it is with Kirschwasser, a cherry brandy, while its place of origin is the city of Zug, from where it takes its name. Each side of the cake is usually garnished with toasted almonds, while there is a light sprinkling of powdered sugar on top. Such was the popularity of this delicious cake that Charlie Chaplin even ate it!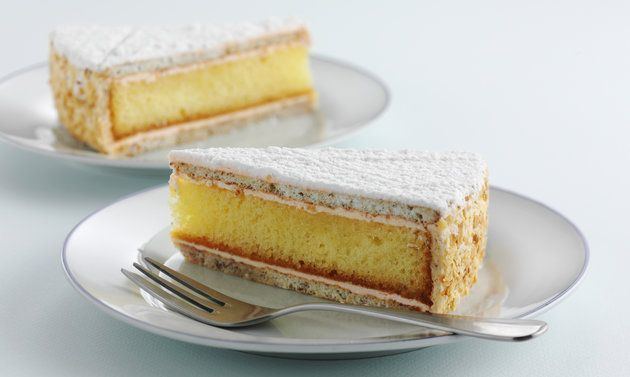 4) Biberli
The Biberli is composed of an almond and honey-based special topping with two sweet gingerbread slices together. This is the ideal treat for those who need a quick energy boost during hikes. Biberli is best bought in bakeries, especially in the cantons of Appenzell, where they originate. For those who are not in Eastern Switzerland, you can go to the nearest supermarket. These delicacies are so famous that you can find them anywhere in Switzerland.

5) Birnbot
If you're a fan of dried fruits, you will enjoy this dessert. Birnbrot is just one of the names of this delicious dessert, which means pear bread. That's because dried pears are the signature ingredient of this dish, but sometimes they also combine with other dried fruits such as apples or figs. Other essential elements in this treat are nuts and raisins. The preparation and exact name of this Swiss dessert depend on the region you are in. For instance, in Graubünden, it is known ass Bündener Birnbrot, and the recipe involves soaking the dried pears overnight in rosewater or liqueur.

6) Carac
This is a delicious small Swiss pastry baked with a shortbread pie crust, cream, chocolate, and green icing. Carac is mainly popular in the French part of the country. While most of the pastries are available in smaller sizes, they can be made larger for festive events and gatherings to serve in slices, just like regular pies or cakes. The exact origin of carac is still quite unclear, but it is generally known that pastry was available at the beginning of the 20th century. As for its name, carac is linked to caraque, which refers to a high-quality type of cocoa.
We can't tell you which one is the best, but we can heartily suggest you try them all!