A cruise is a perfect vacation for many because you can do as much or as little as you like. Whether you are an adrenaline junkie, a sleeping enthusiast, or both, you will find something for all ages and tastes.
There are as many reasons to take a cruise as there are types of cruises. From a "week-long vacation" to a "dream trip around the world," a cruise holiday can help you discover regions of the world in comfort and affordability.
Here are some reasons why you should opt for cruising for your next trip!
1) It Makes You Feel Good
Did you know that the ocean has been scientifically proven to affect mood positively? Waves, sounds, healthy sea air, relaxing environment, infinity, blue color, all of these elements associated with water lower stress levels and bring a sense of well-being, also known as the "blue mind". And there is probably no better place to be than on a cruise, to get as close to the water as possible. Many ships ensure that you always have a view of the ocean somewhere. If not from the balcony, then from the restaurant, spa, or pool. On top of that, the staff is always there to pamper you. Lovely, isn't it?
2) Allows You To Be Creative
If the 360-degree view of the ocean doesn't get you in the creative mood, the extensive array of workshops available on board the cruise ship will. Painting courses, photography courses, poetry workshops, cooking lessons, whether you find time at home or not, there are only possibilities and no obligations on a cruise. If it doesn't suit you, another actvity awaits you the next day. You may discover a hidden talent!
3) You Stay Healthy
We all know the cliché of the lazy cruiser who greedily feasts at the buffet every day, but research shows that reality is different. Your next cruise is likely to make you healthier, not fatter. Swimming, yoga, tennis, fitness, walking, and dancing, they do it on board more often while cruising than at home. And sometimes you do it in a unique environment, such as in a luxurious ballroom or with a famous trainer or teacher. Plus, there are plenty of healthy treats on board to help you feel energized when you get home.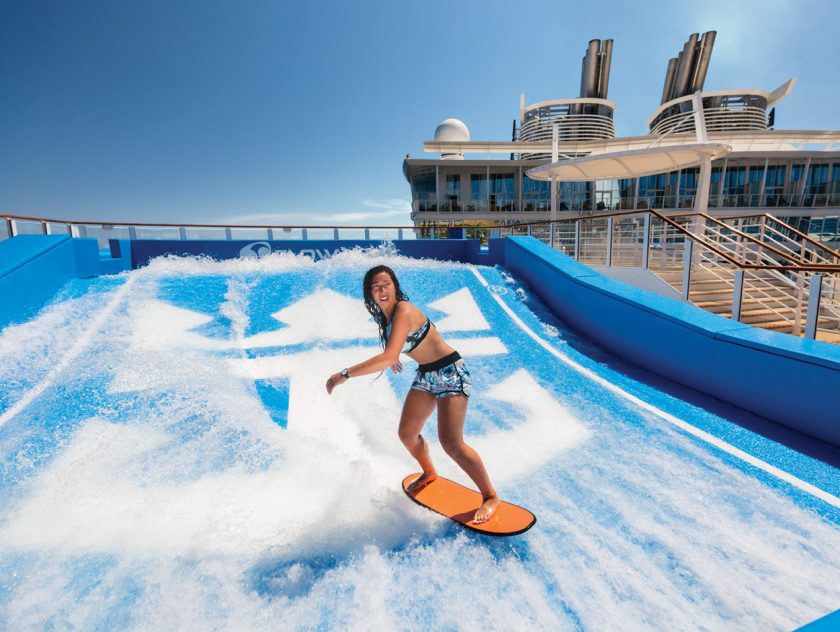 4) Broaden Your Horizons
A cruise is like a mini round-the-world trip. Every time you go to sleep, you wake up to a new destination, and every time you look outside, you see a new landscape. You also gain cultural, culinary, and social experiences and impressions. Europe, the best of South America, and the islands of Asia by boat: a panoramic view of the world.
5) Dinner Cruises
Cruises are also known for their great food. Complimentary meals are available in the main restaurant and at the buffet. In addition, an increasing number of cruise lines offer other options in alternative restaurants. From world-class chefs to steakhouses, cruises cater to every taste, occasion, and budget. And that's just on board! At each port of call, foodies will be greeted with a palette of delicious cuisine!
6) Easy Planning
A cruise ship is both a means of transportation and a place to stay! Find the best price without the hassle of hotel reservations. Sometimes, cruise lines may also be able to arrange your airfare. This way, you don't have to worry about anything, everything is organized, and you can even enjoy the wait.
Have you ever been on a cruise? Share your experience with us in the comments below!