From Pawandeep Rajan, Arunita Kanjilal to Rishi Singh and Bidipta Chakraborty, Indian Idol contestants have been stealing our hearts and making headlines because of their amazing soul-touching performances on the reality show.
So, let's take a look back at some of the very best performances in Indian Idol.
Kesariya –Rishi Singh

It's an undeniable fact: Rishi Singh has become the legendary singer of India.
I can give it to you in writing: He will be the next sensation of India's music Industry. In fact, I'd say we found the next Arjit Singh of India.
I'm not saying that because I'm a huge fan of his but that guy exceeded even the recorded version of the film. He didn't lose control for a single moment. Honestly, I'd say he wasn't singing, but he was performing from his soul.
"Kesariya" is a very beautiful song and everyone seems to love the freshness and vibe of the song.
If you analyze every aspect of this song –be it the composition by Pritam Chakraborty, Arjit's amazing voice, the lyrics or the way it was shot – everything deserves an applause. But, the way Rishi sang it, it was just unbelievable. You can't differentiate it from the original one and at the same time, you'd say, he added a divine intervention to this song with his fine voice.
I'm not a singer, but I know it was a very difficult song because Arjit Singh had already set the level high, but this guy overcame every barrier and gave us 7 minutes of GOOSEBUMPS.
Teri Mitti –Pawandeep Rajan
Pawandeep Rajan is a self-learned singer and musician who auditioned for Sony Entertainment Television's Indian Idol 2020. He comes from Champawat, Uttrakhand, and is the son of the very popular Kumauni singer, Suresh Rajan. As the winner of Indian Idol 12, Pawandeep is currently one of India's most loved and popular young singers. Post the reality show, Pawandeep performed in many musical concerts that took place not only in India but also in 13 different countries which includes Dubai, Malaysia, Thailand, South Africa, and many more.
Honestly, this guy is really good; he is able to sing songs from almost all genres and there's no denying that he's gifted with a very deep bass voice.
"Teri Mitti" is a patriotic Hindi song, written by Manoj Muntashir, composed by Arko Pravo Mukherjee, and sung by singer B Praak. The song was officially released in March 2019 and then featured on the soundtrack of the 2019 Hindi film Kesari, starring Akshay Kumar and Parineeti Chopra, who later sang the female version of the song.
In general, the aim of the song was to reflect a dying soldier's last thoughts in the film's final scene. And, the lyrics were so heart-touching that the song was even nominated for best lyrics at the Filmfare Award in February 2020.
I'm not an Indian and yet every time I listen to this performance, it touches my inner soul and increases my respect for Indian songs. In my opinion, there's absolutely no one who can sing this song with such feel and emotion as Pawan does – he sings with patriotism in his voice and tone.
Bekhayali – Rishi Singh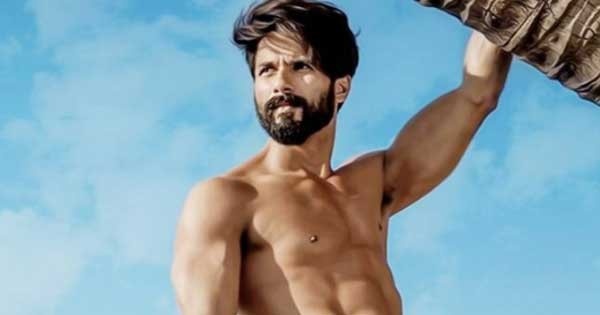 Kabir Singh may have received a lot of flak as a movie, but let's admit it, the album is pretty kickass! I have to say that the album of Kabir Singh was one of the best original albums to have been released by Bollywood. All the songs depict intense emotions of love, passion and pain. And, even though all the songs were soulful and magical, I have to say "Bekhayali" stole my heart since it was released. However, lately, I've been addicted to Rishi's version.
Man, that performance was mind-blowing and I'm madly in love with his voice. I just can't get over that performance of his and well, Ayushmann's expressions said it all.
What an electrifying performance!